Sharkplaneos and Swashbucklers
Beyond the Reef finally received the green light from the British Virgin Islands government to sink four vessels this month. This decisions allows marine life and divers to enjoy the new artificial reefs.
The vessels include three airplanes, christened Sharkplaneos, artfully crafted into metal sharks. The fourth vessel is the old and infamous Willy T pirate party barge. Hurricane Irma destroyed the original Willy T. Instead of discarding these structures, Beyond the Reef is now resurrecting them.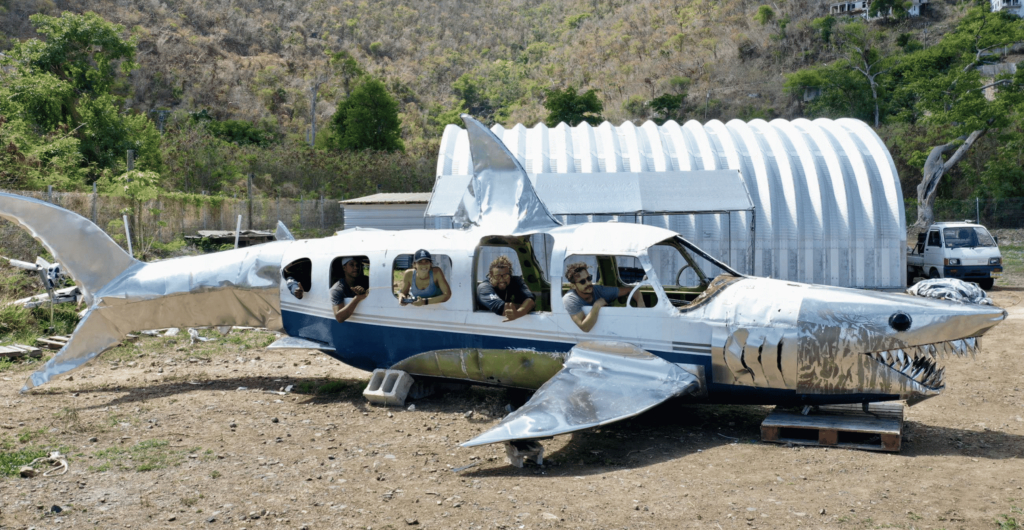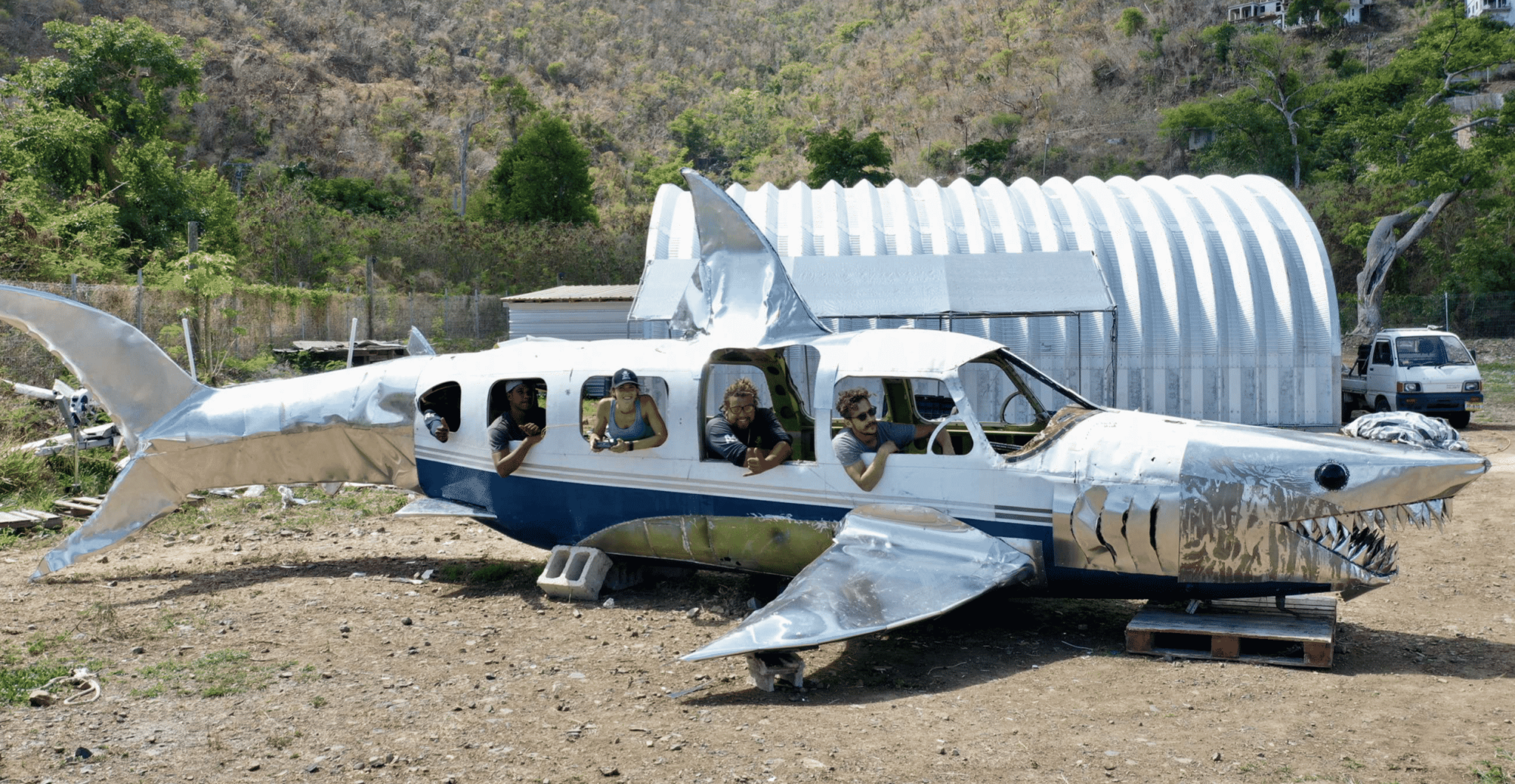 Beyond the Reef Founders
An underwater engineer, an oceanographer, a metal sculptor, and an environmental filmmaker make up the intrepid team. The group is passionate about the ocean and dedicated to making a difference. They are working in tandem with the local BVI community.
The team took many months to prepare the airplanes. The planes were first removed and relocated from the airport. Next, the hazardous materials. Lastly, Sharkplaneos are crafted by artistic skills and ingenuity.
The Legendary Willy T's
The original Willy T had its hazardous materials removed. Holes cut in the deck allow divers to explore the hull. The helm is now safe due to underwater welding, patching and pumping out the boat. The last step is applying the artwork. This intensive process is more than a month long. The pirate-themed art is interactive and educational. The art showcases the BVI's exceptionally rich and somewhat forgotten pirate history. 
A new Willy T has also launched, delighting fans of the old Willy T. Still, the experience remains the same. The painkillers are lethal. People take the death-defying plunge off the upper deck and the legendary level of mayhem continues undiminished.
Raising Awareness
Divers exploring the Sharkplaneos and Willy T sites are asked to donate $5. The money goes to programs that teach local children to swim. The pledge raises awareness about swim safety. It also sheds light on the vulnerability of ocean-life.
The BVI dive companies are all participating. They ask each diver for a $5 donation. Upon diving in the wreck sites, a diver is taught about the wreck and the swim initiative. They also receive a souvenir sticker to commemorate their dive and donation.
Beyond the Reef plans to set a global example. This is its long-term goal. Great tourist attractions can also serve a great purpose, such as Sharkplaneos and an artful sunken pirate ship. Less than half of the children living in the British Virgin Islands know how to swim, according to BVI Tourism. The Beyond the Reef swim initiative aims to have every child swimming in the next 10 years in response to this.
Related Articles
KODIAK QUEEN: Amazing BVI Art Reef Dive Site
Beyond the Reef
Contact Select Yachts today to book the perfect yacht and crew for your luxury charter. Whether you prefer a dive charter itinerary, a romantic getaway, or a family charter with kids, you can trust us to organize your dream charter vacation.