Riviera Maya: Marvels & Mysteries of Mexico's Caribbean Coast
A yacht charter along the Caribbean coast of Mexico can be many things, from competitive to contemplative. On the Riviera Maya,
the ocean waters team with fish, a lure for international sportfisherman. There's reef diving, deep diving and wall diving. The Mesoamerican Reef is second in length to the Great Barrier Reef. There's cave diving. Some 430 miles of flooded cave passages include the two longest underwater cave systems in the world, Sac Actun and Ox Bel Ha.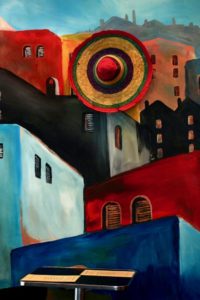 Emerge onto dry land and things are every bit as exciting. Each town has a unique flavor. Cancun is glitzy, Isla is trendy, Cancun is laid back, Playa is vibrant. Tulum has become a New Age Mecca that welcomes visitors to yoga, chanting, channeling and meditation classes. And of course, there are the ancient ruins. Charter for a week or two and discover new passions.
Cancún
Every day is a fiesta at Cancún's deluxe resorts, organized beaches, acclaimed restaurants and glitzy nightclubs. Cancun is the big city
of the Riviera Maya, and one of the few Caribbean ports with suitable venues for tripping the lights fantastic in your Christian Lacroix's.
Tee off on a championship golf course, relax at the exclusive Ritz Carlton Spa, evaluate flights of premium tequila at a bar with a view. Or walk the 14 mile stretch of dazzling white sand beach, pausing for a dip now and then in transparent, 80-degree water.
Puerto Morelos
Riviera Maya was the tourism-savvy name invented in 1999 by Miguel Ramón Martín Azueta, municipal president of Solidaridad, Quintana Roo. It replaced the not-so-sexy "Cancun-Tulum corridor".
Particularly in the tranquil fishing village of Puerto Morales, surrounded by eco-reserves, the moniker rings true. Here, the authentic Yucatec Maya spirit is alive and well. Puerto Morelos retains, and works to preserve, its Mexican Maya heritage. If you want to
explore ashore, this is a top stop. Earthy as opposed to upscale, this is an excellent family destination with lots of fun, outdoor activities like horseback riding, zip lines, ATV and cenote tours, fabulous botanical gardens and a zoo. Pick up quality local craft souvenirs in town, attend a cooking school class, or indulge in a Mayan Jungle Spa treatment – in the jungle – at Los Calibres. 
Playa del Carmen
This trendy, rapidly growing city is home to about 150,000 residents, many of whom are expats. Playa is an economically vibrant and culturally sophisticated city best negotiated via the lively,central walking street. You won't need a car, but liberal spending money adds to the fun. Luxury brands including Louis Vuitton, Carolina Herrera, Paul &
Shark, Hugo Boss and Christian Dior have arrived.
The annual Riviera Maya Jazz Festival is scheduled for November 30th, December 1st, and December 2nd, 2019. Anticipate renowned talent on the local stage. If you're tequila curious, the Hacienda Tequila shop and museum will happily present you with complimentary tastings of some 480 different types of tequila.
After attaining connoisseur status, further refine your palate at Freddy's Tequila and Ceviche Bar, the beachfront property of the
Belmond Maroma Resort and Spa — a refreshingly sophisticated Orient Express property. Pair the million dollar waterfront view with a shot of the world's most expensive tequila, Clase Azul Ultra.
Cozumel
The island of Cozumel is a sort of microcosm of the region, a sampling of everything. Dive the Mesoamerican Barrier Reef, which stretches from here to Central America. Rent a scooter and circumnavigate the island. Examine Maya archeological sites enroute. Stop at a
beach shack for a Dos Equis with locals. Visit Chankanaab National Park, with the only inland coral reef in the world, which is home to over 60 species of fish. Cruise to Playa del Cielo on the island's southern tip to see hundreds of starfish on the seafloor.
In San Miguel, visit the Museo de Cozumel. Sit at a sidewalk cafe on the Plaza Central and people-watch. Weekends there is usually a colorful celebration, a national holiday or Saints' name day,that attracts crowds.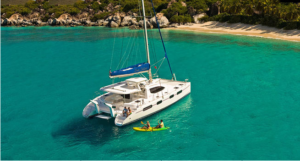 Golfers can tee off at the Cozumel Country Club's Jack Nicklaus-designed championship course. Reconnoiter at the InterContinental's Mandara Spa for indigenous herbal treatments. Have a nightcap on deck. Listen to the song of the surf. Scan the Milky Way for shooting stars.
Akumal
Akumal Bay, with its reef-protected waters, is home to schools of parti-colored fish and many types of sea turtles, including the endangered Green Sea turtle. The town was officially founded in 1958 as
a community for scuba divers by Pablo Bush Romero, a Mexican businessman, diver, writer, historian, and archaeologist spellbound by the region. The family still owns much of the town.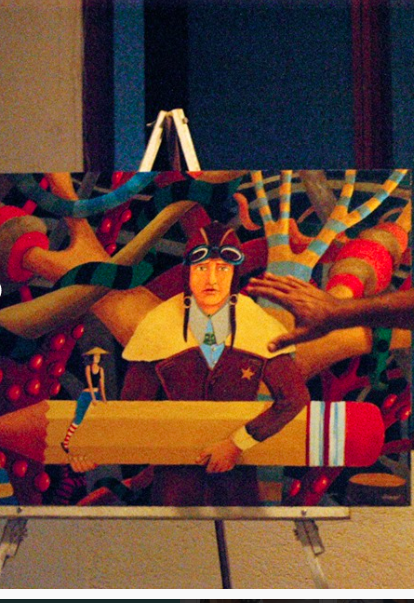 Families with children will especially enjoy the surf-free snorkeling across the road at Yal-ku lagoon. For snorkeling that is even more unique, Cenote Santa Cruz is a fantastic cave swim that is off the beaten track. Akumal is also home to ONDARTE International Artist Residency program. Collectors will be delighted by the variety of excellent work found on display in local galleries.
Tulum
At Tulum, visitors will find an impressive, post-classic, archeological site, the last Maya stronghold. There is a sad desperation about it, devoid of hieroglyphics and the intricate architectural details that proudly characterize the structures at nearby Coba and Chichen Itza. Balanced high on the cliffs with panoramic views of the sea, the Maya named it "City of Dawn". Below, the white sand beach stretches for miles. A large number of
cenotes are located in the Tulum area. These ancient sources of freshwater will captivate intrepid divers and explorers. The non-profit, LabnaHa, offers cave diving excursions and eco tours with zip lines and cenote swims.
Tulum has become something of an International New Ager's Mecca. An international set of like-minded expats have opened businesses along Beach Road South, a zen zone of vegan restaurants, yoga studios and clothing designed to bring out your inner hippie. At the other extreme, several international entrepreneurs run fabulously chic hotels and restaurants. These secret luxury spots of Tulum include the Jashita Hotel, the Posada Margherita, and Casa Malca, a compound that once belonged to Pablo Escobar, with an underground pool grotto and an extensive contemporary art collection. For wellness treatments, Yaan Spa is rated extraordinary.
Riviera Maya: Some of Our Favorite Places
Cancun
La Disteleria, tequila flights and good food. Cancun Quinta Roo Boulevard kukulcan km 12.65 Hotel Zone 01-99-8885-1086 and 87
Ritz Carlton Cancún Restaurants & Spa, Retorno del Rey #36 Cancun,+52 998 881 0808
Puerto Morelos
Rancho Bonanza Horseback Riding, family fun, no experience necessary.
Los Calibres Spa, traditional massage therapies in a jungle setting. A rustic, as opposed to upscale, experience.
Playa del Carmen
Freddy's Tequila and Ceviche Bar, a must while in Playa!
Cozumel
Presidente InterContinental Mandara Spa Km 6.5 Carretera a Chankanaab, Zona Hotelera, Phone + 52 (987) 872 9500 x SPA
Akumal
La Buena Vida Restaurant & Bar
Galeria Lamanai

Tulum
LabnaHa Eco Park Adventures, Family fun, zip lines, Kayak tours, cenote snorkel tour.
Hartwood Restaurant, offering a new and exciting take on traditional cuisine. Wednesday – Sunday dinner only. Reservations: [email protected].
La Zebra Beach Cantina, soaring open-beam palapa roof, ocean breezes, casual-chic ambiance, great food and drink. Tropical perfection.
Contact Select Yachts for yacht charter availability in the Riviera Maya. Select Yachts, simply the best in worldwide charter.