Croatia Yacht Charter: Cruising the Adriatic Sea from Istria to Montenegro
Jacques Cousteau wrote that the most beautiful body of water as he knew it is the Adriatic Sea. This magical coastline has become very popular with yachting enthusiasts. Modern marinas with excellent facilities make historic harbor towns easily accessible. Protected islands and calm waters make escaping civilization, at least for a day, a must. Wherever you choose to navigate, your Croatia yacht charter vacation will be breathtakingly beautiful.
The Istrian Peninsula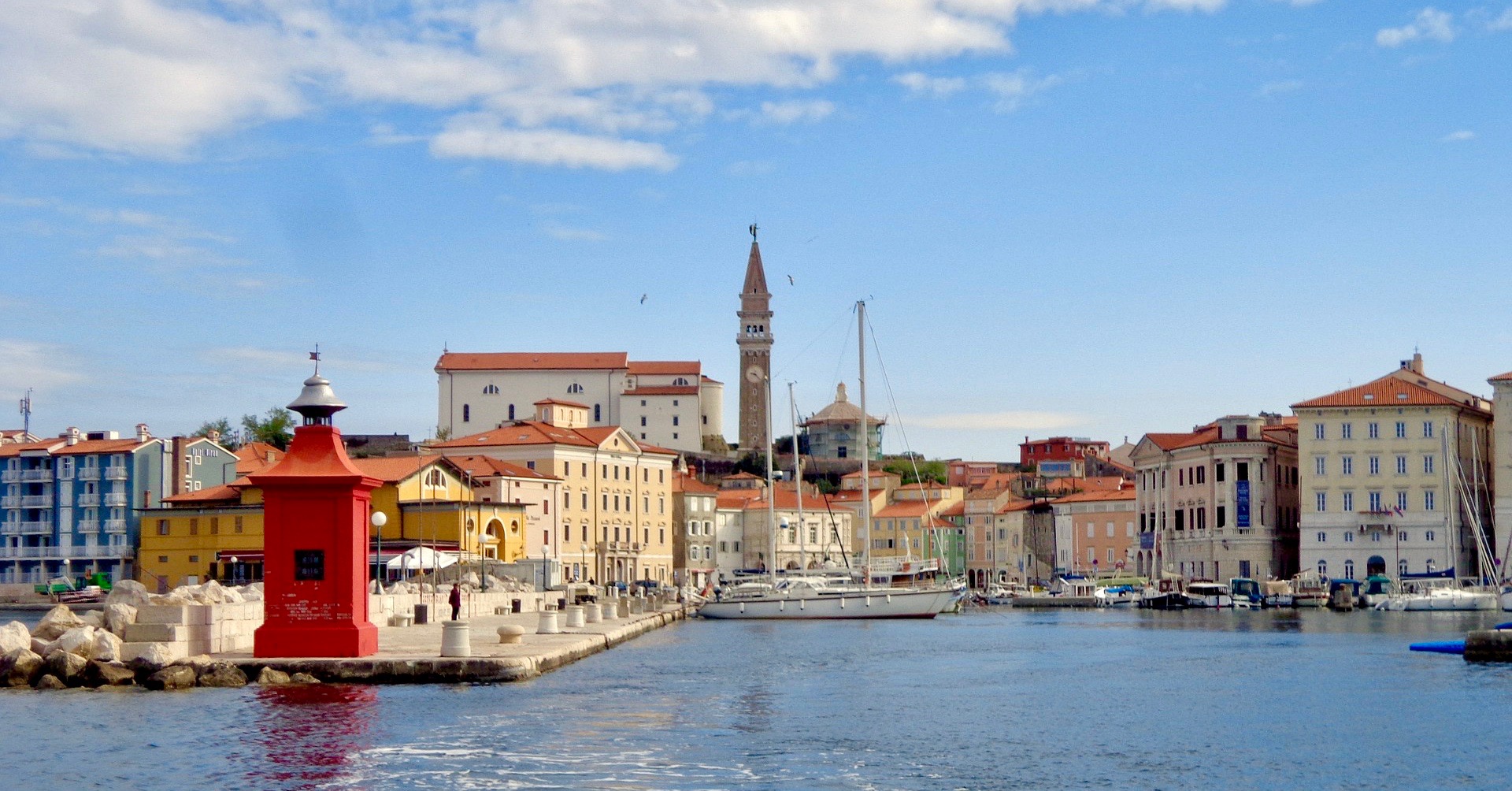 From high atop the city walls of Piran you can't quite see Venice, just 50 nautical miles across the sea. But, you can feel her presence in every coastal town. Rulers from the Most Serene Republic of Venice (697-1797) vied to outdo each other's contributions of magnificent art and architecture.
The vibrant harbor at Pula has been popular with seafarers for 3,000 years. It is an architectural melange of Roman ruins, Gothic churches, a Venetian fortress, and modern residences. A tip for foodies: Most top-rated restaurants offer a degustation menu that often includes flights of local wine.
Off the shores of Pula is fascinating for scuba divers. In the depths are the ruins of an ancient Roman temple, sunken ships from World War I and II, and expansive caves.
Sail around Istria's 14 Brijuni islands, one of Croatia's spectacular National Parks. Experience the favorite retreat of emperors, aristocrats, presidents and celebrities.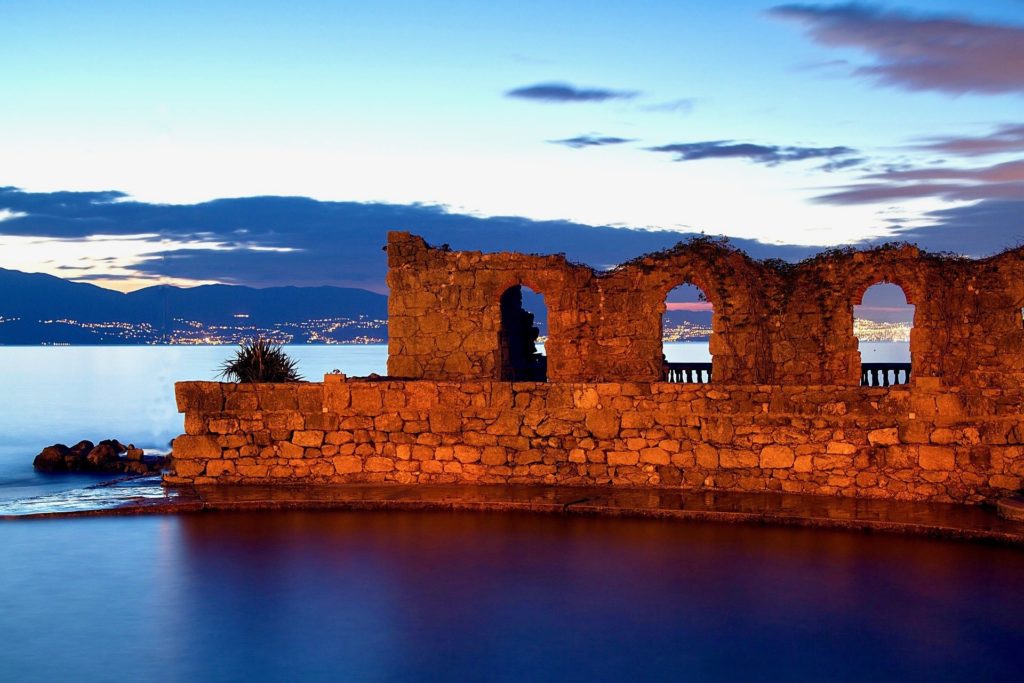 Kornati, Krka, Šibenik
Cruise the Kornati archipelago, between Zadar and Šibenik, where limestone cliffs drop straight into a dark blue sea. The National Park is a dream for yachtsmen, divers and nature lovers. Photograph the cascading waterfalls, graceful birds and historic buildings of Krka National Park.
The Krka River opens into the Adriatic Sea at Šibenik. This is the oldest native Croatian town on the eastern shore. Climb ancient stone steps to reach the town's twisting streets and narrow alleys. In the main square, people go about their daily lives beneath the watchful frieze of 71 sculpted faces. These village men, women and children preserved in stone peer down from St. Jacov's Cathedral. On the plaza, outdoor cafes feature cheese ripened in a lamb sack and pastries stuffed with olives and figs.
Hvar, Croatia Yacht Charter Party Town
You could spend an entire Croatia yacht charter meandering around the island of Hvar. Explore traditional seaside villages spread along the jagged coast. Trek into a countryside thick with pine forests, olive groves and vineyards, perfumed by wild herbs, oranges, lemons and lavender. Discover a World Heritage landscape, dating to 4th century Ionian Greeks.
Hvar is famous for exclusive nightclubs, upscale restaurants, boutique shops and internet cafés. These modern venues are lodged in eight centuries of distinguished architecture. Walk to the top of the fort for stunning views. Jump in the harbor, and you can see the bottom through 40 feet of gin-clear water. In the main harbor, join celebrities and A-listers at trendy club Carpe Diem chic, exclusive, and just steps from your aft deck.
Brac
The island of Brac has welcoming villages, historic sites, and the Adriatic's most famous peninsula. Beloved by sun worshippers, windsurfers and kite boarders, Zlatni rat in Bol has powder white sand and irresistible surf. Croatia yacht charter foodies, oenophiles and should visit the town of Milna. Generations of farmers have produced wine, olives and almonds for centuries. For culture enthusiasts, the village of Murvica rolls up the southern slopes of the island. You'll find music, culture and folk festivals throughout the summer.

Korkula
Explore the jagged shoreline around Korkula. Sail to protected bays, pocket beaches and secluded coves. Your crew can spread a private picnic lunch. Go snorkeling off the beach and splashing about on the yacht toys. On the island's western end, explore Vela Luka's Centre for Culture. It is located in a former 19th century schoolhouse. There's an Archeological Museum, Art Gallery, and performance space. Vela Luka's Folksingers group (Klapa) performs concerts, and native music and dance recitals. Dine on the local fish specialty, brodetto, paired with a pošip cara dry white wine.
On the island's eastern edge is the town of Korkula. Get lost in the dense patchwork of red-tiled roofs and ancient cobbled streets. Just beyond the colorful arc of waterfront bars and restaurants lies Old Town. Gothic and Renaissance churches, palaces, and piazzas are all built from fine local stone. They epitomize the opulent inheritance from centuries of Venetian rule. Stroll back in time. The compact Center can be explored in an hour.
Mljet
According to Homer, Odysseus stayed with Calypso on Mljet during his return from the Trojan War. Go ashore to discover picture-postcard villages, ancient vineyards, bucolic farms and fragrant forests. The western third of the island is Miljet National Park. It is popular with locals and visitors for paddle boarding, windsurfing, kiteboarding, and canoeing. Divers can explore a third century Roman wreck and a German WWII torpedo boat.
Dubrovnik
The Irish writer George Bernard Shaw said, "Those who seek paradise on Earth should come to Dubrovnik and find it."
Indeed. Croatia yacht charter guests dock beneath ancient fortress walls. You are steps away from the delightful confusion of Old City shops, restaurants and businesses. Stroll high atop the walls for breathtaking views. Shop the Stradun, Dubrovnik's polished limestone walking street. Here, Croatian artists' and designers' boutiques share the elegant promenade with brands like Gucci and Chanel.
Away from the main thoroughfare things get ever more interesting. Stop at an alley shop counter to try a coffee, a glass of wine, or sample a local cheese. Fans of Game of Thrones can take the two-hour Game of Thrones walking tour to view familiar scenes. In the evening, partake in a dose of mayhem. The trendy Culture Club Revelin made DJ Mag's list of top 100 night clubs in the world.
Croatia Yacht Charter Prize Bonus: Kotor, Montenegro
The scenery from your Croatia charter yacht deck is astonishing. The waterways of Montenegro's majestic fjord snake beneath thickly-forested mountains. Sail past ancient buildings afloat on tiny islands. Visit picturesque medieval towns: Risan, Tivat, Perast, Prcanj and Herceg Novi. Kotor, inhabited since the third century, has an easy temperament that feels authentic, timeless and slightly exotic.
The Byzantine fortress that protects Kotor's quietly elegant Old Town is a UNESCO World Heritage Site. Wealthy Venetian and Austrian rulers bestowed an astounding number of medieval and Renaissance churches to the town. Pleasantly lacking the glitz and glam of Dubrovnik, it's a comfortable place. Life happens in stately stone buildings with wrought iron balconies and colorful window boxes. Uniformed school children play on sun-splashed plazas. Couples quietly converse at outdoor café bars.
Porto Montenegro provides plenty of the glitz and glam if that's your preference. Located in the town of Tivat, this award-winning, five-star, superyacht marina complex is world-class. Peruse exclusive shops, restaurants and enjoy upscale amenities. You're just a tender ride away from the historic atmosphere and cultural charm that make Kotor so endearing.
Summer is the best time to charter for balmy weather and water, however expect crowds. The Dalmatian coast has become popular with everyone from A-listers to backpackers to cruise ship crowds. Nonetheless, Yacht Captains agree, this is a top charter destination.
Some Favorite Stops on a Croatia Yacht Charter:
Korkula
Korcula Town Museum, Palace Gabrielis, Old Town central square. 15th and 16th century residential architecture with cultural history exhibits from prehistory to the present.
Mljet
Mljet National Park, a special and unique experience for all fans of nature, culture, old traditions and the Adriatic air.
Dubrovnik
Dubrovnik Summer Festival, July 10-August 25, 2020, open-air concerts, ballet, and theatrical performances. Check festival link for calendar schedule.
D'vino Wine Bar, Old Town, intimate and elegant, with an impressive selection of fine domestic and imported wine available by the glass, bottle, and in tasting servings.
Buza Bar, a little private corner of Dubrovnik where you can enjoy the beautiful view, cold drinks, have a snack and take a swim. This cliff -diving destination is popular with the 20-30-something crowd.
Recommended Croatia Charter Yachts
Contact Select Yachts to organize your Croatia yacht charter vacation. Let us customize a charter that is leagues beyond your expectations!