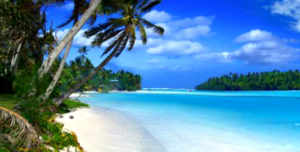 Soulful Retreats is a brand new concept of luxury yacht travel that is sure to make waves. Transform your life, health and relationships on an incredible 7-Day deluxe cruise through the Exuma islands in the Bahamas. At Last is an extraordinary 145-foot Heesen superyacht with elegant accommodations, first class service and gourmet cuisine. Take advantage of a rare opportunity to participate in a soulful experience of healing and revitalizing therapies, against a backdrop of turquoise waters, pristine beaches and swaying palm trees.
Experience one of the world's most gratifying vacations on a Soulful Retreat aboard luxury charter yacht At Last. Charter a stateroom and share your love of travel and self-exploration with an international set of like-minded new friends. Guests of all ages will be empowered through self-healing techniques and rejuvenation therapies while cruising on one of the most gracious superyachts afloat.
All-Inclusive Yacht Charter 
Explore the rewards of living a healthier, longer, more vibrant life  while enjoying the limitless pleasures and luxuries of a superyacht charter vacation. Your exclusive getaway includes first class accommodations and amenities and
gourmet cuisine. An exciting itinerary features new destinations daily, snorkeling excursions to reefs teaming with parti-colored fish and coral, spectacular white sand beaches and a magnificent array of water sports and toys at your disposal.
Learn methods to achieve personal transformation, deeper, more meaningful relationships, increased vitality and clearer focus. Participants will benefit from yoga instruction, breathwork, expressive movement, massage and other therapeutic workshops. Be pampered by a highly skilled crew attentive to the individual needs of every guest while on an unforgettable superyacht escape. Restore inner
peace and balance, indulge in healthy pleasures and unwind completely in the serene, luxurious world on board At Last, one of the finest charter yachts in the Bahamas.
At Last offers a Soulful Bahamas Yacht Retreat during certain times of the year. Please contact Select Yachts  for rates, schedules and availability.
Select Yachts, headquartered in St. Martin – St. Maarten, offers luxury yacht charters worldwide. Contact us with your charter inquiries for luxury, crewed mega yachts, power yachts, sailing yachts and catamarans.