Antarctica: Total Sensory Overload
Antarctica beckons the truly adventurous luxury yacht charter enthusiast. Only a handful of intrepid yacht owners will venture every year. Yachts that can cruise in these remote waters must be specially built and equipped for extreme conditions. The adventures they offer are far from civilization. Explore a place where nature rules. Even if you visit more than once, unpredictable encounters make every voyage a once-in-a-lifetime experience.
Antarctica is very likely the farthest you will ever be from home. It is exquisite in its isolation. The scenery is stunningly simple, rich in wildlife and achingly fragile. Antarctica will change the way you think about our planet.
Antarctica has been inspiring explorers for centuries. Today's visitors encounter a world that has changed almost imperceptibly. Depending on your interests, your yacht charter itinerary will be customized to suit your preferences. Hike across beaches of ancient pebbles and over sparkling ice cliffs. Tender to remote animal habitats. The Antarctic Peninsula is a nature-lovers paradise and a photographer's dream. Whether you're a novice, a hobbyist or a pro, prepare for total sensory overload.
Antarctica Sample Itinerary:
South Shetland Islands and Antarctic Peninsula
Imagine crackling sea ice and soaring ice sculptures. View Antarctic seals, majestic whales and rookeries of curious penguins. Observe from on deck, or zipping along on the tender, or walking the shore. The untamed wildlife and spectacular vistas are incomparable to anywhere else on earth.
Day 1:

Ushuaia, Argentina – Beagle Channel
Your luxury yacht is docked in Ushuaia, the southernmost city in the world. We encourage you to spend a day or two before or after your yacht charter.
Ushuaia is a charming, historic, easygoing town. Savor an authentic Argentine asado (barbecue). Pair with a glass of superb, local wine. Meander through the city streets. Poke around the museums, boutiques and cafés. Visit Tierra del Fuego National Park.
Board your yacht and be briefed by your crew. Set sail through the legendary Beagle Channel. Photograph seabirds, sea lions and seals at home in the Tierra del Fuego archipelago. Bid farewell to land.
Days 2 & 3: Crossing the Drake Passage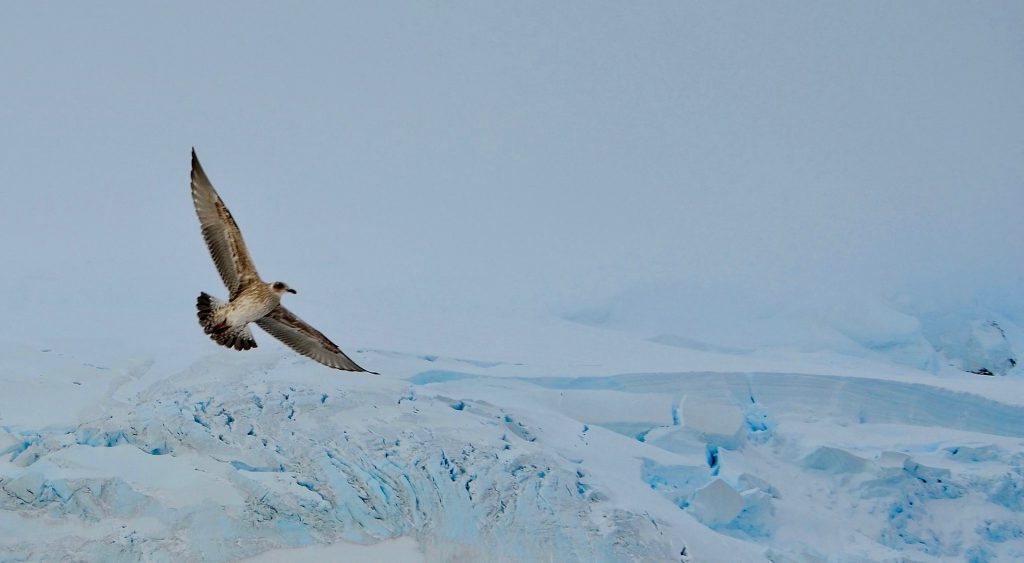 Adjust your sea legs for potentially rough water, but hope for a smooth sailing. Your adventure to the world's southernmost continent is underway.
Get to know your crew. Chat with them about their Antarctic experiences. They can provide useful tips for negotiating an alien world. Of course, you will enjoy delicious meals and unparalleled personal service on board.
Days 4 to 7: South Shetland Islands and Antarctic Peninsula
The first sight of land offers a special kind of a thrill. It's a spiritual connection to countless seafarers who have shared the same vision. Yet, your voyage will be unique. Antarctica always reveals something new or unexpected. Anticipate a very personal experience.
Each morning take the opportunity to study the charts with the Captain. Plot your course to local bays, channels and landing sites. On deck, search the seascape for seal species, including the cunning leopard seal. Scout for whales. With luck you'll photograph a surfacing humpback or minke.
The Antarctic Peninsula's mountains are captivating. Scramble up snowy pathways to vantage points with unparalleled 360° views. Explore the penguin colony high up on a ridge on Danco Island. Hike to the island's summit, or stroll the pebbled beach. Watch the adorable penguins. If you're in the mood for extreme sport, take a polar plunge. Break the silence at Neko Harbor, where serenity can be shattered by the boom and crack of a calving glacier.
Days 8 & 9:

Crossing the Drake Passage
The journey back across the Drake Passage provides final opportunities to enjoy the crisp Antarctic air. Spend time on the deck, camera close at hand as you watch for seabirds and whales. Pause to take it all
in. Relax and reminisce about your experiences.
Day 10: Ushuaia Disembarkation
Breakfast aboard your luxury charter yacht. Then it's time to say goodbye to your crew. Whether you choose to explore the city, or catch your homeward flight, the memory of your Antarctic adventure, like a perfect poem, will endure.
Luxury Yachts Available for Charter in Antarctica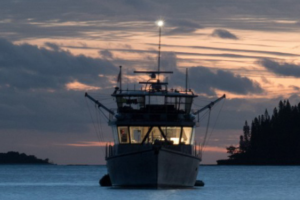 GREY WOLF, Custom Ice Class 78′
GREY WOLF is a purpose-built, compact Explorer Yacht that boasts transoceanic range, large interior volume and an environmentally-friendly footprint. She was built in New Zealand by Circa Marine and delivered in 2017. Aluminum hull and superstructure are designed to MCA Category 0, the highest worldwide safety rating available, so there are no limits to your adventure. GREY WOLF accommodates six guests and is ideal for high-profile individuals who require privacy and discretion. GREY WOLF Brochure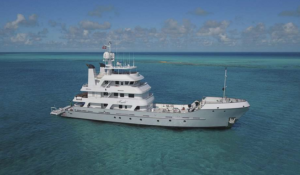 MERCATO, Hike Metal Products 141′
This custom-built, luxury expedition yacht offers long-range cruising with comfortable accommodations for twelve guests, in five staterooms. The main salon is one of two lounge areas. Relax on soft, comfortable sofa and chairs, or take a seat at the full service bar or the game table. The dining room seats up to 12 guests and offers lovely views. Circle staircases connect lower guest staterooms and upper decks. MERCATO is available for charter this winter in Patagonia or Antarctica. MERCATO Brochure MERCATO Website
Contact Select Yachts today!! Launch your once-in-a-lifetime adventure.