Are you wondering how much it costs to charter a yacht? Rates vary greatly depending on the size of the yacht, the type of yacht, the number of guests, the location, and your preferred dates. 
The good news is that once you know what, who, where and when, your Select Yachts Charter Broker can access a database with all available yachts that fit your needs. And, there's never a charge to you to work with a Select Yachts Charter Broker.
In searching just one database, we came up with 160 charter yachts worldwide that advertise low rates under $10,000 per week. Tip the scales up to the high end, and yacht charter prices soar to a million dollars or more for a celebrity mega yacht, operating with a commercial license that can accommodate 30 guests.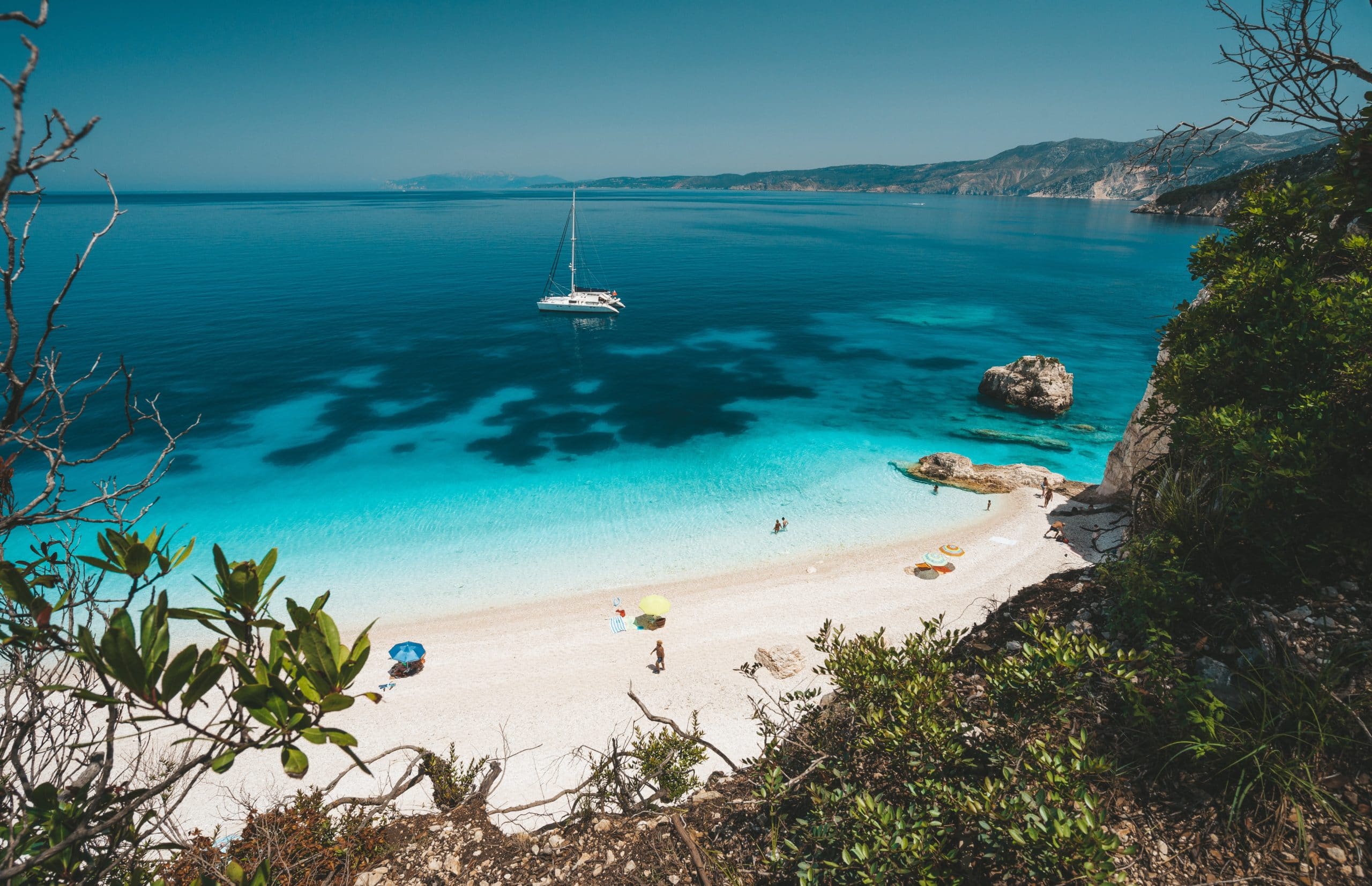 How are yacht charter prices structured? 
There are two types of private, crewed yacht charters. All-inclusive rates are common aboard sailing yachts and crewed catamarans; yachts that consume minimal fuel. The plus expenses charter, standard for motor yachts, has a basic price plus additional expenses for fuel, food, and drink, dockage, port taxes, and other fees. 
Neither fee structure includes the crew gratuity, customarily 10%-20% of the base rate for quality service. 
What is included in an all-inclusive charter?
The all-inclusive charter fee changes according to the number of guests. It includes the yacht, crew, all meals and ship's bar, use of onboard water toys and gear and fuel. Requests for top-shelf liquor and wine, specialty and imported foods, water sports equipment rental, dockage, and taxes, are usually charged separately.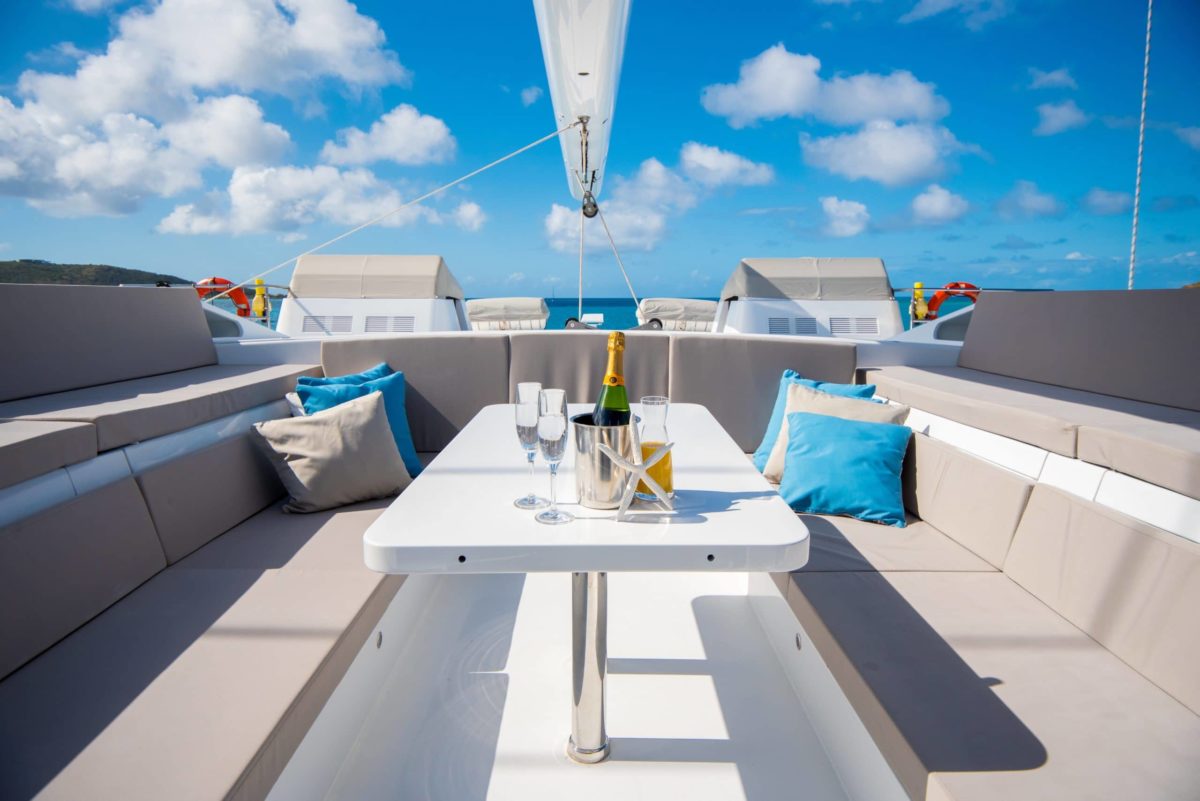 What is the rate structure for a plus expenses charter?
The basic charter fee covers the yacht plus equipment, amenities and the use of onboard water toys and gear, the crew and their meals, and insurance coverage for the yacht and crew while on charter. 
An advanced provisioning allowance, or APA, is calculated to cover additional running expenses. These include fuel for the yacht, generators, tenders and water toys, food and drink, port fees, dockage, and miscellaneous expenses. The APA is usually 30%-40% of the base rate and is payable in advance. It is designed so that clients pay according to what they prefer to consume. 
Because the APA is an estimate of costs, the Captain is required to keep a meticulous expense log. At the conclusion of the yacht charter, the Captain provides an itemized statement with all receipts. If any balance remains it is returned. If there is a balance due, it must be settled in cash or, with the Captain's agreement, by wire transfer.
What can affect charter rates?
The type of yacht 

The number of guests 

The location 

The season

Type of Yacht
On a private yacht charter, there is a wide range of yacht types and sizes available. The common types are catamarans, sailing yachts, motor yachts (under 120-feet in length) and superyachts (over 120-feet). In addition, the model, length, the year the yacht was built, her reputation in the charter industry, and the selection of water toys affect rates. 
For yacht owners, charter is a business. They control the rates. Usually, the greater the owner's investment, the more prestigious the yacht, the higher the charter rate. 
Charter management companies, like Select Yachts, assist owners by calculating competitive rates based on comparable rates. This helps to maintain an industry standard and allows brokers to present a selection of yachts that conform to the clients' requirements.
Number of Guests
Most all-inclusive charter packages scale fees according to the number of guests. They offer the lowest rate for one couple and increase rates based on the number of additional guests, including children. 
Plus-expense yachts charge a base rate for the entire yacht, regardless of the number of guests. However, the APA can be adjusted accordingly.
Yacht Charter Location
Your charter destination is a key factor in charter costs. Why are some charter regions more expensive than others? The French Riviera and the Bahamas are both popular charter destinations with large charter fleets. Europe is substantially more expensive to live in than the Bahamas. Therefore, Mediterranean yacht charter fees tend to be higher than an equivalent charter yacht in the Bahamas due to greater expenses. 
All yachts registered with a commercial license chartering in Europe are subject to the value-added tax (VAT). However, VAT percentage rates differ depending on the location and itinerary. Some reductions apply when the yacht charter itinerary includes international waters. VAT rates are subject to change.
Current VAT Rates:
France: 20%, 

Italy: 22%, 

Spain: 21%

Greece: 12%

Croatia: 13%

Montenegro: No VAT

Turkey: No VAT
Finally, charter rates are often higher in remote locations and regions without large charter fleets. 
Yacht Charter Seasons 
The majority of charter yachts increase rates in the high season, which is the time of year most popular with visitors. The Mediterranean summer months and the Caribbean winter months are considered the high season. Rates decrease in the offseason or low season. Charter vacations scheduled in the month before or after the high season let you enjoy the benefits of the high season at a discounted rate. 
While yacht rates are published, they are subject to change without notice prior to an actual reservation. For both plus expense and all-inclusive fee schedules, an additional premium is customary for holidays, especially Christmas and New Year.
What is the average cost of a charter yacht?
Below is an estimate of costs per week based on the industry listings available to charter brokers worldwide. 
Charter Motor Yachts – Base Rate Excluding Expenses

 

80' – 100':   $ 25,000 – $ 60,000

 

101'- 125':   $ 40,000 – $125,000

 

126'- 150':   $ 80,000 – $160,000

 

150'- 200':   $130,000 – $300,000

Over 200':   $500,000 and up

 
 
 

Charter Sailing Yachts – Base Rate  

 

  50' –  80': $  7,000 – $ 25,000

 

  81' – 100':   $15,000 – $ 50,000

 

101' – 140':   $25,000 – $ 60,000

 

141' – 200':   $50,000 – $200,000

 
 
 

Charter Catamarans – All-Inclusive

 

40' –  51': $ 6,000 – $ 20,000

 

52' –  70:' $15,000 – $ 45,000

 

71' – 140': $30,000 – $100,000

 
 
 
When you consider the total cost of a private yacht charter, it is often less expensive than a comparable land-based vacation. Plus, customization gives you many more advantages. 
For example, every day you can awake to a different horizon. Your private chef creates a daily menu designed to delight your taste buds. Your itinerary and pastimes are flexible, and guests can choose from a variety of activities. Chartering a private yacht means your vacation is designed around your exact preferences and requirements.
Your Select Yachts Charter Broker works with you to help you get the most value out of your charter, whether it's for your family holiday, honeymoon, birthday, special celebration, or corporate retreat. 
The things that are important to you act as our guidelines. Do you want a dog-friendly charter, a wellness charter, a dive charter, a Michelin star chef, or a captain to perform your wedding? We've been to the destinations, toured the yachts, met the crews and know their specializations. That's how we can present you with the right yacht to suit your needs and budget. 
Contact Select Yachts today. Trust our expertise. We know that small details can make a big difference. You deserve the perfect charter vacation.