Etiquette: Think Like a Local
Etiquette may require adapting to different clothing, customs, language, and foods. What may be the norm in your country, may not be acceptable in another. Here we share some examples of how you can feel and look comfortable and blend in seamlessly with the locals.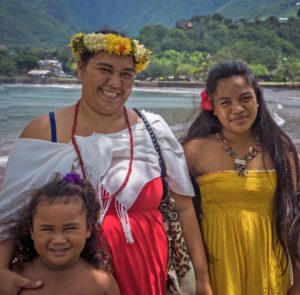 Etiquette: Dress Like a Local
Best practice: Google the destination for information on what the locals are wearing, and what is appropriate for tourists. This is especially important if you are planning to visit sacred, religious or historic sites, where there are most often clothing restrictions or stipulations. Research weather and temperature conditions in order to pack accordingly. You should contact your charter broken or yacht captain for greater details.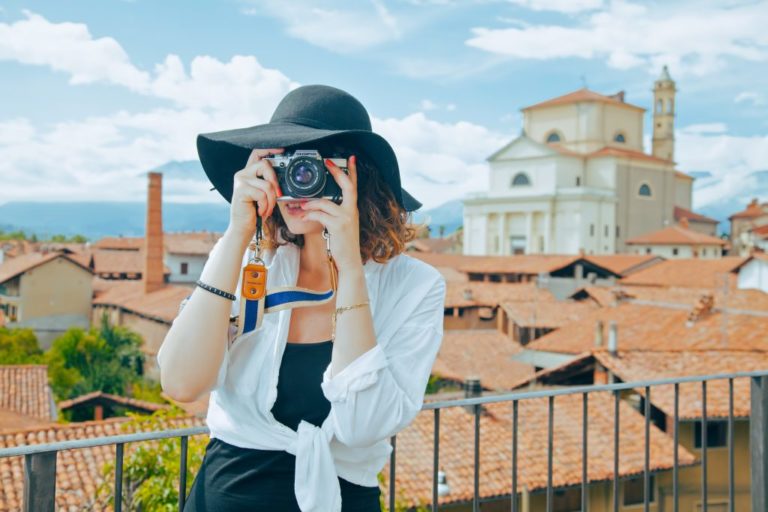 Tanks, shorts and bathing suits are wardrobe of choice on board, but in many foreign ports they are not appropriate on shore, unless you are at a pool or beach. In many ports, dress is more formal in the evening. It is rare for dinner jackets to be required, except at very exclusive establishments. However, in many places women wear dresses and men wear slacks and close-toed shoes.
Casual Caribbean Style
When traveling to the Caribbean it's "no shoes, no shirt, no problem!" Day or night, tank tops, flip flops, shorts and bathing suits are Carib-style approved onboard and onshore, with few exceptions. Dress attire is rarely required, except for special occasions, private clubs, and very exclusive restaurants.
The Fashionable Mediterranean
The Mediterranean is a jet set world of high fashion, people are proud of stepping out in style. This is the perfect opportunity to splurge at the designer boutique, then step out in style.
In general, the Eastern Mediterranean (Greece, Croatia, Turkey) is more conservative than the Western Mediterranean (France, Italy, Balearics). In these destinations casual chic is appropriate for daytime attire, and evening establishments are patronized by a well-dressed crowd. Short shorts, very low-cut blouses, and bathing suits should only be worn at the beach or pool.
Shopping Etiquette
Every country has different customs, but your crew will be able to give you some pointers. The general rule is that items with price tags are non-negotiable. However, if you find yourself in the market or bazaar, surrounded by piles of unpriced goods, you are expected to bargain. Ask the price, then begin by offering half that amount. Work your way up from there.
All Gestures are not Equal

Be aware that giving a fun "thumbs up," may not be reciprocated by a friendly smile in certain locals. In the produce markets of Italy NEVER touch the produce. The vendor will select the best for you. This is a common mishap, and it is worth taking the time to familiarize yourself with local customs to avoid offense. Our team at Select Yachts is available to give you some insight prior to traveling.
When in Rome…Have Fun!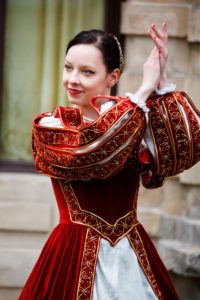 The best memories you can bring home are of friendships made along the way. Ask the locals to show you the ropes. They will direct you to colorful, local markets, scenic spots, great museums, special events, hippest galleries and hottest clubs. Make new friends and experience life at its best in your yacht charter destination.
Take part in local activities. Plan your itinerary to coincide with local festivals, exhibitions, or events. When there's a gap in the event calendar, enjoy local entertainment on the plaza or at the pub. Rub celebrity shoulders at a fashionable club, or swill a beer and sing karaoke at the beach bar. Let go of your inhibitions. The locals may laugh at you, but they will love you for it.
Language is no Barrier
When you say just a few words of the native language, you will be rewarded with smiles. Even though most everyone knows some English, it has never been easier to pick up a smattering of the lingua franca. You will find a large selection of dictionary and translation apps to upload on your phone. Voice translation apps let you speak into the phone and hear an immediate translation. There are scores of online language instruction sites, many free of charge. My favorite resource is audio CDs from the public library that I play in the car a few weeks prior to travel.
Top Translations Apps
Google Translate
Jibbigo Translate
Verbalizeit
Voice Translate Pro
The Select Yachts team has traveled worldwide. We are always enthusiastic about sharing our experiences and giving you honest advise. Our charter brokers will find you the perfect yacht and crew in the destination you're dreaming about. Give us a call!