St. Martin Loterie Farm: Go Wild!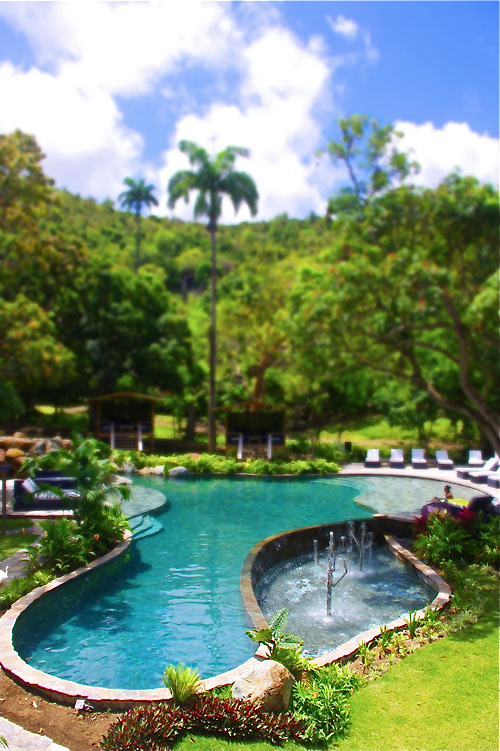 St. Martin Loterie Farm is an eco adventure where you can experience the island beauty in many, delightfully decadent ways. The Select Yachts team has visited, and highly recommends, St. Martin Loterie Farm; old-growth forest, nature reserve, restaurants, cabanas and pool. This is as a superb destination for all ages and interests.
St. Martin Loterie Farm is a playground with class. Go gentle, or go extreme on a zip line adventure. Amble along wooded hiking trails. Relax with a tropical cocktail poolside, then dine in the treetops on gourmet cuisine.  At Loterie Farm, the landscape is breathtaking and the activities are well worth a day trip.
Loterie Farm is a secret hideaway nestled on the hillside of Pic Paradis, the highest peak on French Saint Martin. It is truly an enchanting eco-tourism and gastronomical experience you're not likely to forget or find elsewhere. The farm stretches from sea level elevation all the way to the top of the mountain providing unique hiking trails taking you along the most elaborate flora and fauna on Saint Martin in a lush and dense tropical forest environment.
In addition to hiking, Loterie Farm has three treetop adventure obstacle courses with zip lines as well as many other obstacles: Ti'Tarzan for the young, the FlyZone for adults and the FlyZone Extreme for the eco-adventure thrill seekers.
We suggest Charter Yacht guests make advance reservations to take full advantage of L'eaulounge, a private cabana enclave featuring a natural spring fed swimming pool & Jacuzzi. Cabanas for up to 10 friends and family, can be booked in advance for a full day. Rental includes a welcome bottle of Laurent Perrier Champagne, towels, poolside footwear, free wi-fi and discounts on all zip line tours. There is also a personal massage therapist on call. VIP cabanas include a private deck. L'eaulounge is a sophisticated adult environment where natural calm and tranquility are expected. A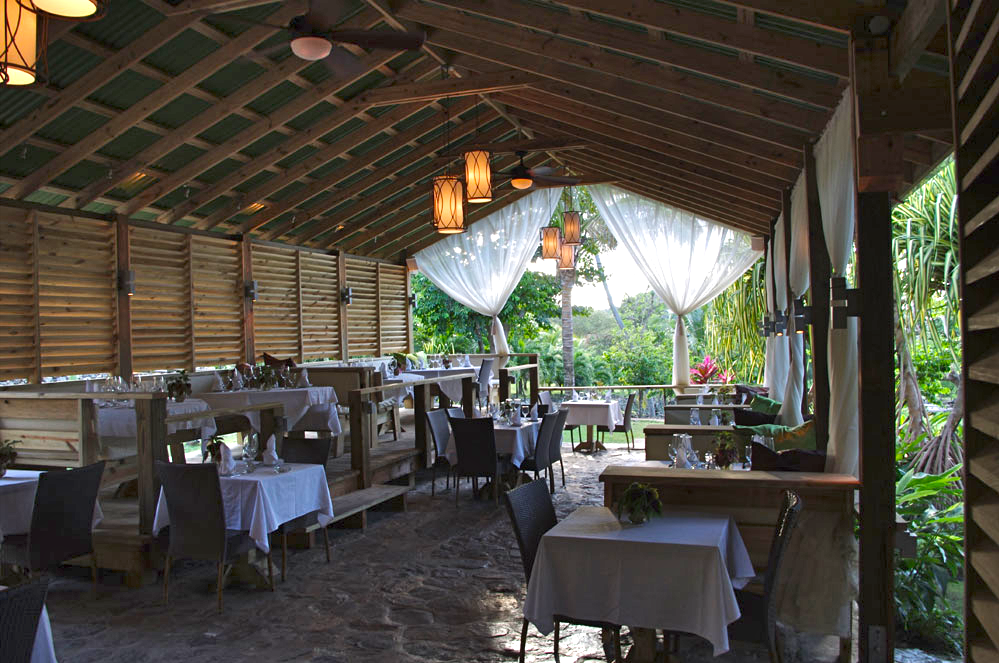 parent or legal guardian must accompany children under the age of 18.
St. Martin Loterie Farm has won the Tripadvisor Certificate of Excellence several times. The Hidden Forest Café has been featured in numerous travel and gourmet magazines including Bon Appétit. Innovative culinary specialties use fresh ingredients found on island and select from over 1,000 species of fruits and vegetables, including mangoes, bananas, sour sop, coconuts, and papaya grown on the nature reserve.
St. Martin Loterie Farm is just one of many excursions that reveal the culture, flora and fauna of the local region. Charter yacht captains can be relied upon to recommend other activities to suit your preferences. They can propose the best private guides, top rental agencies, fine restaurants and local hotspots, casinos, golf courses and spas. When creating your charter itinerary, Select Yachts, along with your Captain, will recommend excursions of particular interest to you and your charter party.
Contact the Select Yachts team. Our decades of experience in ports of call worldwide provides a personal perspective when planning the perfect charter
yacht vacation. We confidently propose the ideal motoryacht, sailing yacht or catamaran to match your needs and budget.
View: Loterie Farm
Read: St. Martin: Perfect Family Charter Vacation
Destination Guide & Available Yachts: St. Martin, Sint Maarten, Double Down