Newport, Sag Harbor, Block Island, Cuttyhunk, Nantucket, Martha's Vineyard
New England Yachting: Glorious Americana
New England has an old soul. If only you could compress 400 years of history, hundreds of islands, miles of pristine beaches and postcard perfect harbors into seven days. You can't. But, in a 7-day yachting itinerary, you can capture the spirit of New England; the crispness in the ocean air, the ascots at cocktail hour, the clambakes and sassafras fields, wailing gulls and whaling museums and children laughing in tide pools.
On this suggested itinerary, embark from Newport, RI, a bustling seaport town. Here historical wonders and inspirational modern achievements are often pressed shoulder to shoulder. Yachting enthusiasts will feel at home. There are yacht races and sports clubs, lovely beaches, trails for hiking and biking and a delightful downtown area to poke around in. We suggest you plan a day or two before or after your yacht charter to enjoy Newport. You'll find that it's barely enough time to see and do everything.
Newport – Sag Harbor 53 NM
Sag Harbor, New York, is a protected hamlet with a dramatic maritime history. Whether or not you call it a "Hampton", this Long Island superyacht haven, positioned on the South Fork's north coast, is entirely unique.
Due to preservation efforts, centuries-old buildings that convey the lifestyle of early white settlers, whaling captains and wealthy industrialists remain delightfully intact. Main Street is the quintessential New England Main Street, where period buildings house fine boutiques, galleries and restaurants.
Dock at the Sag Harbor Yacht Club and you're steps from Sag Harbor Village shopping, dining and the Bay Street Theater. Pull in among head-turning megayachts and sailing yachts. You can see in your mind's eye the rugged whalers and tall ships that once crowded the harbor.
History buffs can visit three museums. Of particular interest to yachtsmen is the Whaling and Historical Museum. Art collectors will want to browse the Kramoris Gallery. Refreshments and people watching are superb at The American Hotel.
Sag Harbor – Block Island 35 NM
This quirky, windswept island is like no other destination on your New England yachting itinerary. Summertime ocean enthusiasts swarm Block Island in great numbers for the yacht races and fishing tourneys. Yet vast expanses of protected land are empty of crowds. Crisscrossed by trails, the parks and preserves are excellent for cycling and hiking.
Drop anchor off remote beaches, picnic at lighthouse beaches, let kids wade in the gentler surf of protected beaches, or take your board to surfing beaches.
The Great Salt Pond and Old Harbor, just a mile apart, have shops and galleries to explore, pubs to crawl and restaurants to savor New England seafood.
Block Island – Cuttyhunk, MA 32 NM
Cuttyhunk is the outermost of the Elizabeth Islands. It is just a mile and a half long and less than a mile wide. Deer and rabbits cavort fearlessly in rolling hills of sea grass, sassafras and bayberry, and occasionally pop into the small village for a visit. Follow their lead, explore by hiking or biking the trails and small, winding dirt roads.
The area is a sportfishing mecca, with plentiful striped bass and bluefish. Chat with local fishermen. They have plenty of stories to tell. Located between Buzzards Bay to the north and Vineyard Sound to the south, the treacherous fishing grounds around the island have claimed many ships. These include Cunard's Queen Elizabeth 2, which suffered $13.2 million in damage. But other than that, it's quite safe.
Visitors cannot bring cars onto the island, and only a few of the 85 or so permanent residents drive one. This is not a place for fine dining or boutique shopping. Go ashore to relax, enjoy nature and serenity. In the evening your crew can prepare a delicious beach barbecue. Build a bonfire and dance around the flames. Have sunset cocktails in the sand. Watch a zillion stars appear in the night sky.
Cuttyhunk – Nantucket 35 NM
Nantucket is the beloved summer refuge of high-profile New Englanders and New Yorkers. Despite its popularity, it offers privacy, anonymity, great boating and fishing, rolling dunes and beautiful beaches. Straddling the Town's cobbled alleyways, the shops, restaurants and galleries measure up to the highest expectations.
Herman Melville wrote dramatic tales of Nantucket's whaling heritage in "Moby Dick". The Whaling Museum on Broad Street houses the proof. The Nantucket Historical Society is your best resource for current exhibitions, walking tours and events at Nantucket's historic sites. Other great museums include: Maria Mitchell Natural Science Museum (great for kids), and the Shipwreck and Lifesaving Museum.
Many of Nantucket's Art Galleries are located near the harbor. Take a stroll. Collectors will find classic landscape and coastal subjects as well as contemporary works by local and regional artists.
Surfside and Nobadeer are favorite beaches for swimming and surfing. Head toward the Nantucket Wildlife Refuge, a skinny peninsula on the island's northernmost tip. The Atlantic side has great surfing waves while the bayside calm is great for waterskiing and shell collecting. Whether you work up a breakfast, lunch or dinner appetite, award-winning Topper's Restaurant at the Wauwinet Hotel is a fine dining experience in an historic setting. Tender to their private dock.
Overnight dockage in Nantucket needs to be booked weeks in advance for July and August, and three years in advance for July 4th weekend. However, moorings are available from Nantucket Moorings or you can anchor north of the mooring field.
Nantucket – Martha's Vineyard 25 NM
They say that in this preppy chic town, where whale belts are ubiquitous, you will be serenaded in the street by acapella singers from Yale and other New England universities. One fine reason to visit.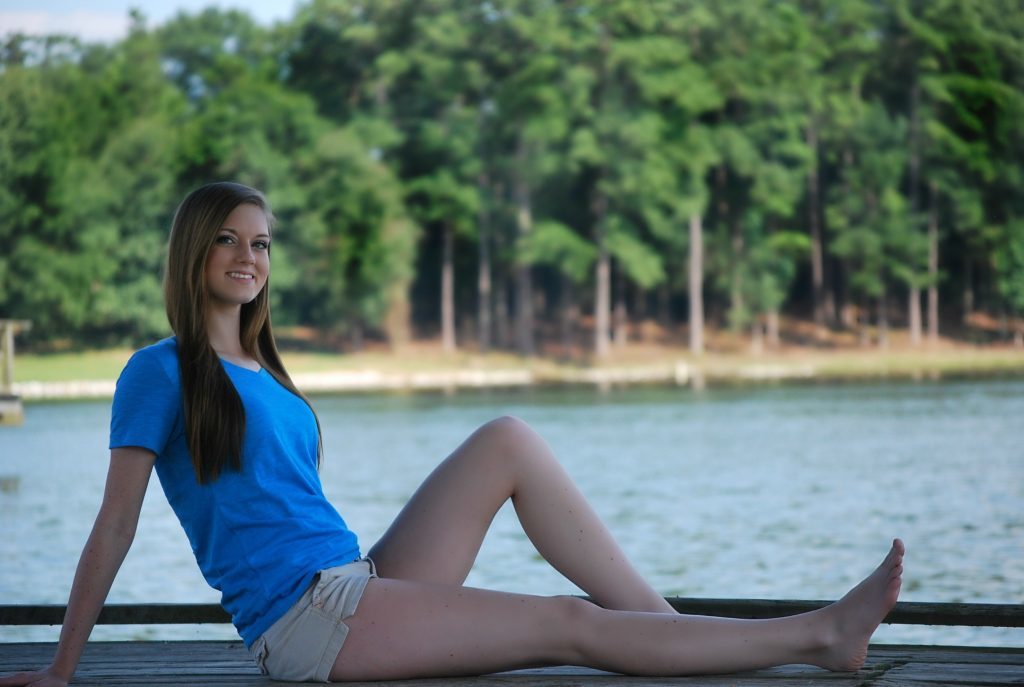 For some, this 87-square-mile island is an exclusive summertime playground with amenities befitting the ultra-wealthy and famous. For others, it is a low-key island of bicycles and beaches, hiking trails and rolling hills, fishing villages and stonewall-hemmed farms.
If you have time restrictions, the three historic towns on the island's east end, Vineyard Haven, Oak Bluffs and Edgartown, can be explored in a day.
Vineyard Haven
The island's main port is on a picturesque harbor bedecked with tall ships and private yachts. Stroll the length of Main Street for collectables, dining and historic sites. Mount a wooden horse for a ride on the Flying Horses Carousel, a National Historic Landmark built in 1876.
Oak Bluffs
A typical broadwalk town. There are pizza places, ice cream parlors, kitschy souvenir shops, family restaurants and a happening night scene for the 20-something crowd. Oak Bluffs has also become a thriving artists community.
For architecture and history buffs, Wesleyan Grove is especially enjoyable. The 400 colorfully painted Gothic Victorian cottages originally comprised a Methodist campground for the followers of John Wesley. In 1874, visiting President Ulysses S. Grant was supposedly locked out of the campground for violating the Methodist rule of sobriety. Conceal your flask when visiting the Tabernacle.
Edgartown
The preferred locale for high-profile vacationers. The historic town is beautiful, peaceful and luxurious. Walk the streets to admire the Greek revival homes of ship captains. Visit the museums. Dine and shop at upscale businesses housed in historic buildings. From Memorial Day to Columbus Day the Martha's Vineyard Preservation Trust offers guided tours of the Dr. Daniel Fisher House, the Old Whaling Church, and the Vincent House.
Martha's Vineyard – Newport 45 NM
Relax on deck keeping your camera close. The New England shore transitions from painterly landscapes to grandiose waterfront villas to quaint fishing enclaves. The ever-changing scenery is inspirational. Anchor off the beach at Quicks Hole on Nashawena Island for a picnic lunch and a swim. Savor the beauty of Narragansett Bay one last time before disembarking in Newport.
More of our favorite places…
Sag Harbor:
The Beacon Restaurant, above the Sag Harbor Cove Yacht Club, features fine American dining with stunning views across Sag Harbor Bay to neighboring Shelter Island. 8 West Water Street. 631-725-7088.
Bay Street Theater, 2016 summer performances include world premiers, a-list comedians and musicals.
Nantucket:
Wauwinet Hotel, an historic, award-winning hotel that is home to Topper's Restaurant and Spa by the Sea. Indulge.
Martha's Vineyard
Vineyard Haven:
Mink Meadows Golf Club, built in 1936 by renowned golf course architect Wayne Stiles, a challenging course on rolling terrain with ocean views. Non-members welcome. 320 Golf Club Road, 508-693-0600
Ocean Park:
The Vineyard Haven Band of musicians aged 14 to 80 plays alternate summer Sundays. March around the gazebo with the locals.
Edgartown:
L'Etoile Restaurant, located in a Victorian whaling captain's home, owned and operated by award-winning Chef Michael Brisson. Upscale dining using native ingredients. Small plate bar menu and signature cocktails. Dinner only. 22 North Water Street, 508 627-5187
Sea Spa Salon, divine spa menu for women and men. Luxuriate in the Sea Maiden's Delight treatment. 17 Winter Street, 508 627-8953
Contact Select Yachts to plan your New England yachting charter vacation. We work with you to book the perfect motor or sailing yacht and customize your itinerary according to your preferences. We've been there. We know the ropes.
Overview: New England Yacht Charter: Living History