Istanbul, Turkey, despite it's troubles, remains very ancient, very cosmopolitan, and very hip.
This is a city that straddles two continents, Europe and Asia, which has made it complex, resourceful and sophisticated. It is old and new, exotic and traditional. You can find pretty much anything in Istanbul, from designer fashions on Istiklâl Caddesi, a posh promenade, to souvenir baubles at the Grand Bazaar. There are palaces and museums, biking and paragliding tours, food and wine tastings, even a British beer garden.
Istanbul, Turkey, From Airport to Hotel
The Ataturk International Airport is just half-hour from the city center without traffic, but most flights arrive during rush hour. It can be hectic and crowded so it's a good strategy to reserve a car. Blacklane Limousines has good rates and reviews. Make the most of the slow down. Request that your driver take the scenic old boulevard along the Bosphorus (instead of the modern highway). The Bosphorus is the internationally-significant waterway that separates Asian Turkey from European Turkey. Both shores of the strait are heavily settled by some 17 million inhabitants. On the old road you can get a sense of the city's layout.
The road winds past Sultanahmet, the Old Istanbul district that holds ancient wonders every civilized person should visit at least once: the Topkapı Palace, Blue Mosque and Aya Sofya (Hagia Sophia). Drive over Galata Bridge, lined with fisherman casting into the strait. Most of Istanbul's luxurious Bosphorus-side hotels are in and around Besiktas, including the Four Seasons Bosphorus. This elegant hotel, definitely one of the city's best, was converted from a waterside palace. If staying here, be certain to reserve a room with a Bosphorus view, indulge in a spa treatment, and dine at Aqua. The Four Seasons Sultanahmet, housed in a century-old neo-classical Turkish prison, is also fabulous.
Istanbul, Turkey; a paradise for foodies.
The Bosphorus, which connects the Black Sea to the Sea of Marmara, provides an abundance of seafood, especially in fall and winter. The pocket neighborhoods along the Bosphorus are famous for their fish restaurants. The Beyoğlu district has wide range restaurants, from small eateries with home cooking to some of Istanbul's trendiest restaurants. Ask the Concierge to recommend a place within walking distance. Reservations are essential at most of the city's better restaurants, especially for outside seating. If you have the stamina after traveling, take the Culinary Backstreets tour, Meyhane: A Night of Meze, Raki and Tradition, or Context Travel's scholarly tour Galata Nights.
Spend the next day exploring Istanbul's great treasures of art and architecture. Begin with a stroll through Gülhane Park, once the outer garden of Topkapı Palace, accessible only to the royal court. The Museum of The History of Science and Technology in Islam is located in the former stables of Topkapı Palace, on the western edge of the park. Topkapi Palace was the opulent residence of Ottoman Empire rulers for 400 years. Be dazzled by beautifully manicured courtyards, the armory of ancient weapons, and the Ottoman treasury with Bosphorous views from its terrace.
When in Istanbul, Turkey, you should dine at a palace or two. Tugra Restaurant, located in the opulent Çırağan Palace and perhaps the most famous dining room in the capital. The last palace of the Sultans, it is an appropriate finish to a day spent exploring Ottoman treasures.'Tuĝra' means 'the Sultan's signature', and the kitchen specializes in an updated version of Ottoman cuisine. The Kempinski Hotel chain has exquisitely repurposed this palace.
Istanbul, Turkey; Bazaars and Bathes
Meandering about Istanbul's Bazaar Quater, which includes the splendid Grand Bazaar, is a brilliant way to spend your final day. If you did not manage to fit a culinary walk into your schedule, or perhaps another is enticing, the 5.5 hour Culinary Backstreets of the Bazaar Quarter begins your tour with breakfast at 9:30am. Wrap up the afternoon at an authentic Turkish Bath, called a hamam. Three of the best hamams in Istanbul, Turkey, date from the 16th century and provide traditional Turkish baths with sauna, steam and a full body wash, often finishing with a massage. The authentic hamam experience is unlike western spa treatments.
Traditional Hamams:
Kılıç Ali Paşa Hamamı, architecturally stunning, this 16th century hamam operates as women-only from 8am to 4pm and men only from 4pm to 11.30pm, so not ideal for couples.
Ayasofya Hürrem Sultan Hamamı, built in 1556 in the name of Hürrem Sultan, wife of Süleyman the Magnificent.
Cemberlitas Hamami, step back in time at this historic Hamam, built in 1584 for Nurbanu Sultan.
Luxury Spas:
Çırağan Palace Kempinski Sanitas Spa Special Turkish Bath Ritual (pictured above) begins with a glass of wine. Hot steam and an exfoliating and cellulite-reducing scrub. A grapeseed, coffee, brown sugar or honey crystal body peel is followed by an aromatic foam rub. The treatment finishes with a relaxing and luxurious oil massage.
Four Seasons Bosphorus Spa offers Hammam Moments on the menu, a private hammam on your own or you can share the experience with friends, family or your partner.
Tips:
Allow plenty of time to reach a destination because of traffic congestion.
At tourist attractions be alert for friendly gentlemen who approach with: "Are you English/American? Do not worry – I am not a guide." Tell them immediately that you are not interested in buying a carpet.
Context Travel has private, family and small group guides led by scholars for a more in depth experience of Istanbul, Turkey. They also offer Flytographer, a vetted photographer to capture vacation photos of your group in amazing places.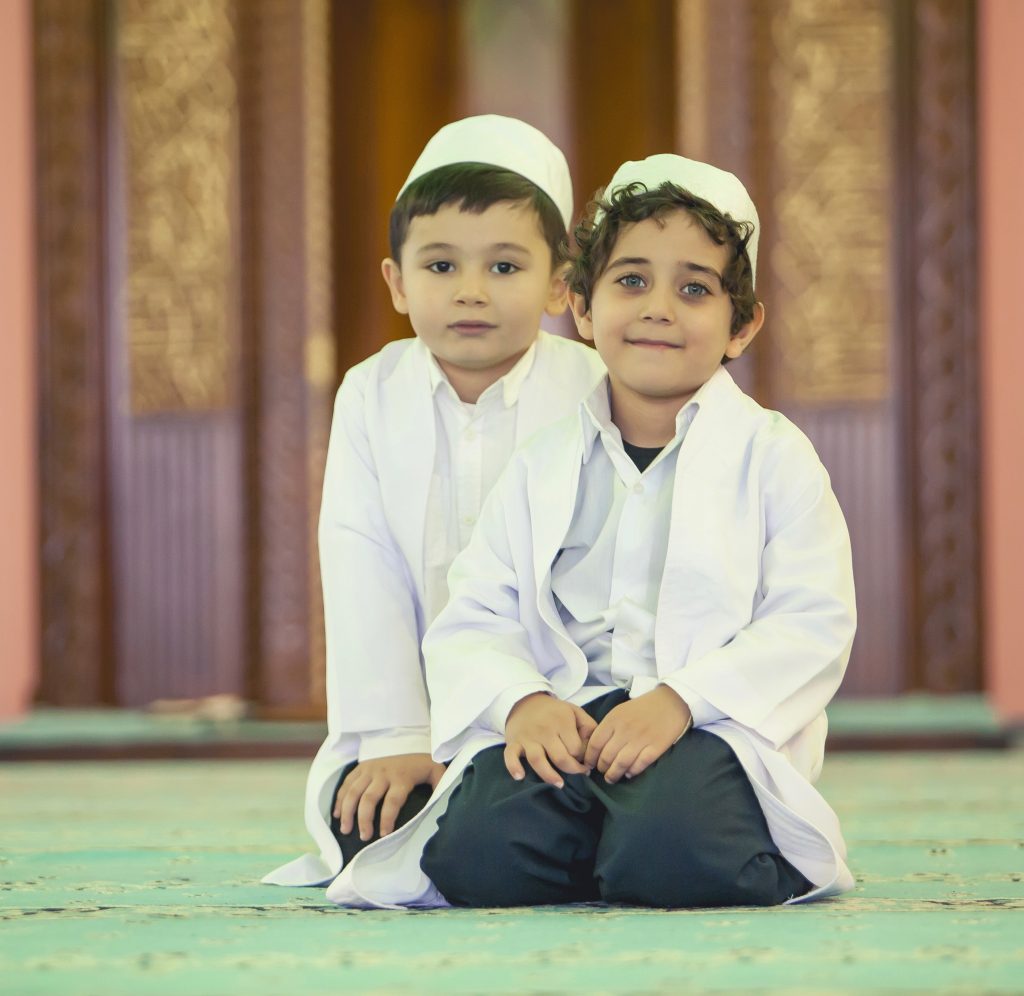 Restaurants:
Aheste Pera, charming bistro serving traditional Turkish cuisine with a modern touch. Asmali Mescit Mah., Mesrutiyet Cad. No:107/F, Beyoglu/Istanbul
Mikla, sleek and stylish, with stunning, 360-degree views over the city from the 18th floor location in the Marmara Pera Hotel. Fine dining, extensive wine list.
Tugra, located on the first floor of the historical Çırağan Palace Kempinski Hotel, with a breathtaking view of the Bosphorus. Formal fine dining in luxurious surroundings.
Vogue, an Istanbul, Turkey, classic for 14 years and a favorite of Turkish and foreign guests, Vogue Restaurant has been named by Zagat Survey as one of the best restaurants in the world.
The Bosphorus Brewing Company, founded by British expats, this working brewery and pub could put Istanbul on the map as a beer-connoisseur's destination. Craft brews to quench a real ale drinker's thirst.
Food Tours:
Istanbul Culinary Walks, offers eight different tours including a cooking class.
Istanbul on Food, offers three different food tours, including an evening tour of street foods.
Planning a charter yacht vacation to the Turkish Riviera?
Contact Select Yachts Charter Professionals to find you the perfect yacht and crew and arrange your three-day land excursion to experience Istanbul before or after your charter. Whether your charter yacht sails from Marmaris, Bodrum, or Gocek, commercial flights from Istanbul are numerous and convenient. At the time of this writing:
From Ataturk International Airport to:
Marmaris: 5+ flights per day, 1h 20m duration: Turkish Airlines, Pegasus Air
Bodrum: 7+ flights per day, 1h 20m duration: Turkish Airlines, Pegasus Air, Atlasglobal
Gocek: 48+ flights per day, 1h 10m duration: Turkish Airlines, Pegasus Air, Atlasglobal, Onur Air, SunExpress, Hahn Air Systems, BoraJet
Featured Yachts:
S/Y REGINA, 183′ Custom
Gorgeous sailing yacht with accommodations for 12 guests in six cabins. Three master cabins have a separate dressing room, the other three are guests cabins are as comfortable as owner cabins. Satellite TV, DVD and music system. Summer Port: Bodrum S/Y REGINA Brochure
S/Y CARPE DIEM 5, 154′ CD Yachting
Grand deluxe gulet with six very spacious cabins for 12 guests, including two master cabins, fore and aft. Large salon with fully equipped bar and dining facilities. Fully equipped separate galley. Spacious cushioned sun decks. Cushioned aft deck with outdoor dining facilities. Home Port: Bodrum S/Y CARPE DIEM 5 Brochure
M/Y STEEL, 144′ Tuzla Shipyard
Beautiful yacht with stylish, modern interiors, clean lines and huge windows for daylight and views. The yacht accommodates 12 guests in five cabins with six crew. Winter Port: Bodrum M/Y STEEL Brochure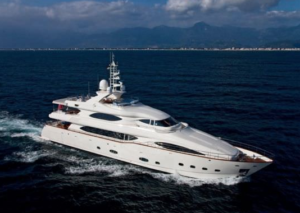 M/Y ARIELA, 130 CRN Ancona
This luxury yacht was built at CRN Yachts (Ferretti Group) in 2004. She can sleep a total of 12 passengers on board with seven crew. Naval architecture by CRN and Studio Zuccon International Project is sleek and sophisicated. Studio Zuccon International Project was also responsible for the contemporary, interior design. Home Port: Marmaris M/Y ARIELA Brochure
There are dozens of sailing and motor yachts available in Turkey, as well as dozens more with home ports in Greece that are available for a repositioning fee. Select Yachts finds you the yacht of your dreams. Contact Select Yachts today!