Havana, Cuba, is a city that cannot be seen in one day.
However, if your charter itinerary allows for only one day in this historic and surprising town, we suggest you begin with a plan, whether you end up sticking to it or not.
Let your driver be your guide.
Seriously consider throwing your itinerary out the window at his urging. He knows what should not be missed on any given day.
Start your Havana adventure with Cuban coffee and aesthetic appreciation on the top floor of the Hotel Saratoga. Across the street at the Parque de la Fraternidad, hire a horse and carriage. Take an unhurried, 10-minute ride to one of Old Havana's main squares, La Plaza de Catedral. Pass historic buildings and Havana landmarks along the way.
The Cathedral was constructed on the square in 1727 and, true to Colonial urban planning, was surrounded by the homes of ecclesiastic and political dignitaries. As a result, visitors can appreciate the ornate architecture of many of the city's grandest mansions.
The Museo del Arte Colonial is appropriately housed in one of these mansions. It was constructed in 1720 for the governor, who presented it to his daughter's husband as a wedding gift. The restaurants on the plaza offer shady seating and are well-suited to people watching.
Next to the plaza is the Taller Experimental de la Grafica. In 2016 during the presidential visit, Michelle Obama visited this graphic arts studio and purchased artwork from gallery exhibitor Isolina Limonata. The area surrounding the square is a delight for art and curiosities collectors with many galleries and shops to explore.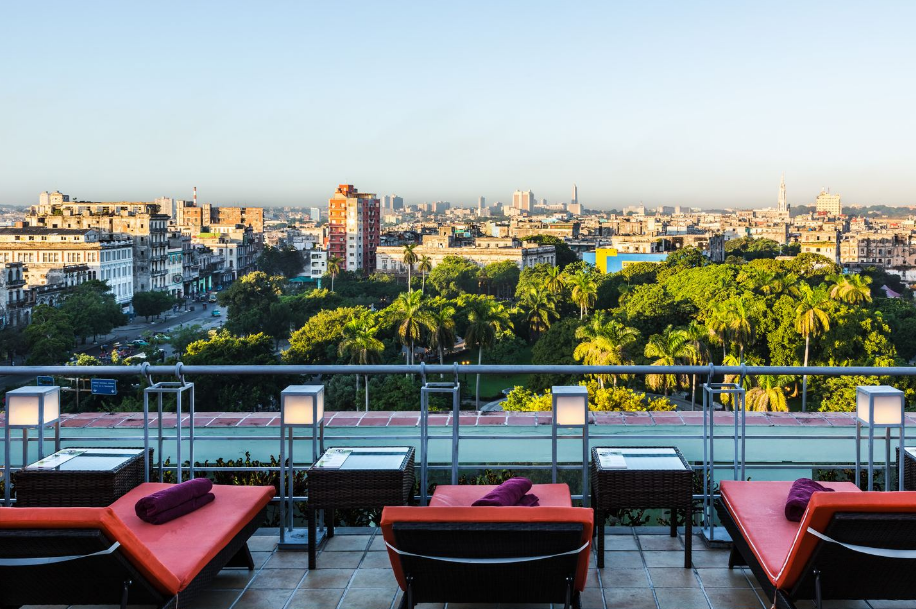 Next to the gallery is the highly recommended paladar restaurant Doña Eutimia. Make your lunch reservation as soon as you arrive at the plaza to insure seating. After lunch, linger around the plaza to enjoy the street musicians who are always grateful for a small tip.
It's a short walk to La Bodeguita del Medio restaurant-bar, the place to rate a Mojito. The bar claims to be the birthplace of the cocktail. Wander through rooms full of curious objects, pictures, photos, and walls covered by signatures of famous and unknown customers, a window to the island's past. La Bodeguita del Medio is a tourist attraction primarily thanks to the rum-induced exploits of Ernest Hemingway, but Salvadore Allende, Pablo Neruda, Josignacio and other celebrities were also patrons.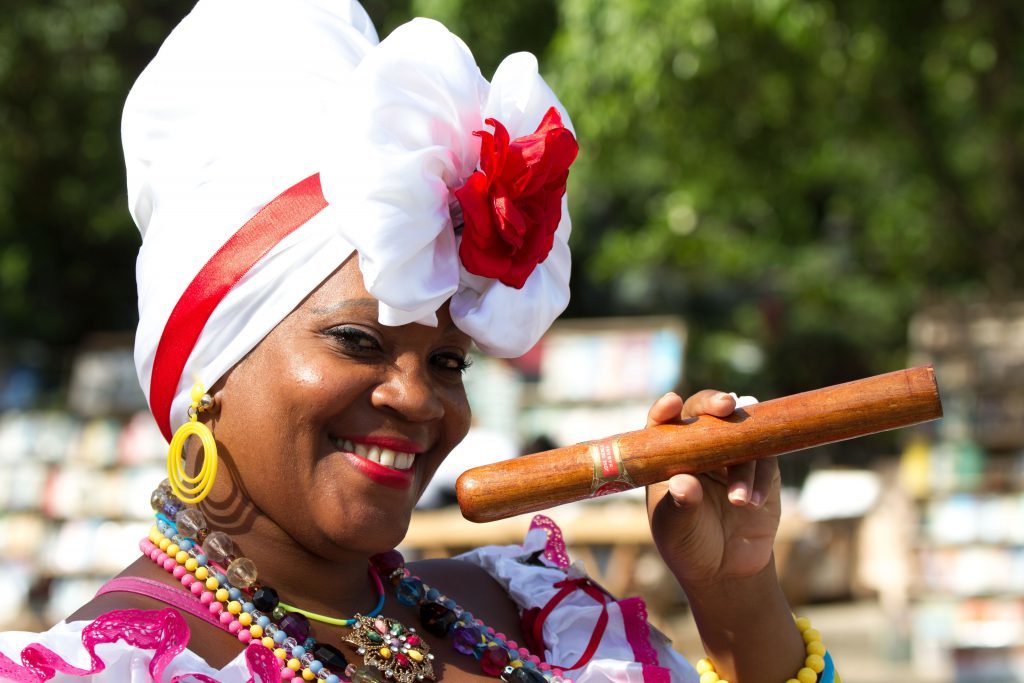 If time permits, visit the Plaza Vieja for iconic architecture that includes the beautiful Basilica Menor de San Fransisco de Asis. Classical recitals here benefit from amazing acoustics. Art and culture lovers will appreciate a meander through the cavernous painting and sculpture galleries of the Museo de las Bellas Artes.
As cocktail hour approaches, hail a vintage convertible taxi, or climb into a sporty Cocotaxi, for a spin along the seaside Malecon. Arrive at the Hotel Nacional, a favorite of both locals and tourists.
The Hotel Nacional is an architectural landmark with a lengthy register of celebrity guests. It is an expansive mélange of Art Deco and Moorish elements, which first opened its doors in the 1930s.
Take a hotel tour. Explore suites, swimming pools, tennis courts, restaurants, bars, even a Cabaret. The Casa del Habano will delight cigar enthusiasts. On the lawn, the Bar Rosa Nautica offers refreshments with panoramic views. Strolling musicians inspire impromptu dancing.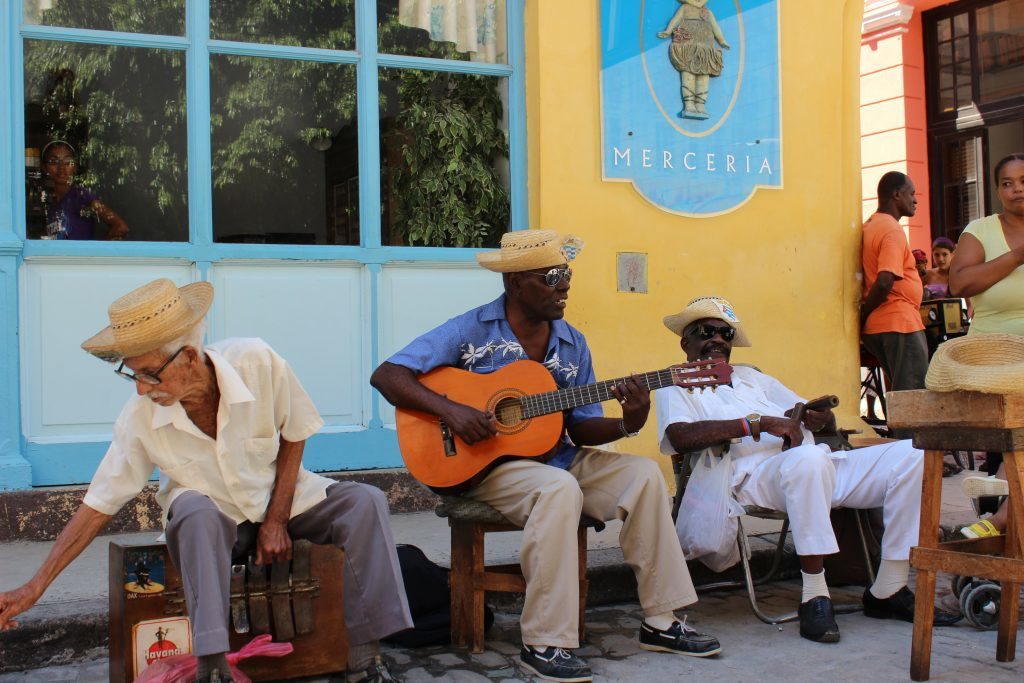 We've provided an overview of attractions, but suggest flexibility. Don't sacrifice spontaneity when infectious street musicians make you want to dance. It's OK to get lost down beguiling alleyways. If you run into Jay Z or Beyoncé at the Hotel Saratoga rooftop bar, order another round. Because in Havana, you should ultimately go with the flow. That's when the magic happens.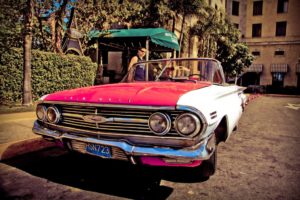 Hotel Saratoga, Paseo de Martí, La Habana
Museo del Arte Colonial, San Ignacio 61, between Empedrado and O'Reilly. Tel: 862 6440 / 862 6468
Taller Experimental de la Graphica. Tel: 07/864-7622, [email protected], Mon-Fri 9am-4pm
Paladar Dona Eutimia, #60-C, Callejon del Chorro, La Habana Vieja. Tel: +53 7 8611332
La Bodeguita del Medio, Empedrado entre Cuba y San Ignacio, La Habana Vieja. Tel: +53 7 571375
Museo de Bellas Artes, Calle Trocadero e/ Zulueta y Monserrate. Tel: +53-7 861-0241
Hotel Nacional, Calle 21 y O, Vedado, Plaza, Havana 10400. Tel: +53-7 836-3564
Contact Select Yachts for a selection of charter catamarans, sailing yachts, motor yachts and superyachts poised for charter adventures in Cuba.