Karuna Eberl, our favorite resource for all things Florida Keys, shares a great, little-known snorkeling adventure.
"From an airplane, the Quicksands look like an underwater desert."
The expanse of white sand spreads gracefully beneath a layer of bright blue water. It was here that Mel Fisher found much of his loot from the Spanish treasure galleons Atocha and Santa Margarita. It was also here that he lost one of his own boats — the Arbutus.
The 187-foot converted Coast Guard ship served as a sentry to the treasure site. Its inhabitants kept a watchful eye for would-be looters. Eventually the tired old vessel's hull gave out and she sank west of Key West. Here she still sits, three decades later, a ghostly, rusty shell jutting upright in 25 feet of water.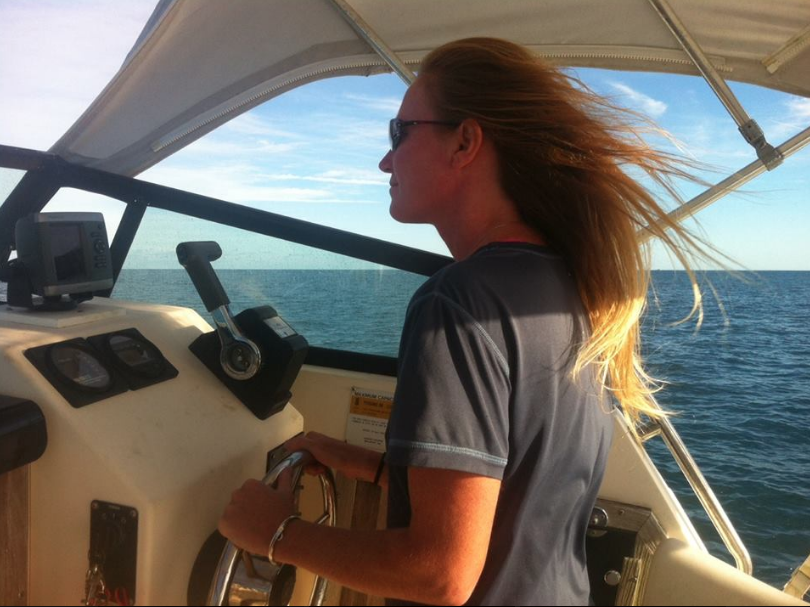 Above the seas, frigate birds now stand sentry on its decaying mast, while giant barracuda patrol its underwater decks. Though her picture graces the back cover of Jimmy Buffett's "Songs You Should Know By Heart" album, she is far from famous. Only a few seafarers know her name. Even fewer can recount tales of her heyday. There aren't many shipwrecks shallow enough to snorkel around, so if you can find a way to get there, the Arbutus is a grand adventure.
— Excerpted from Quixotic's Key West & the Lower Keys Travel Guide, 2017, by Karuna Eberl and Steve Alberts. Available on amazon at www.quixotictravelguides.com.
Florida Keys Quicksands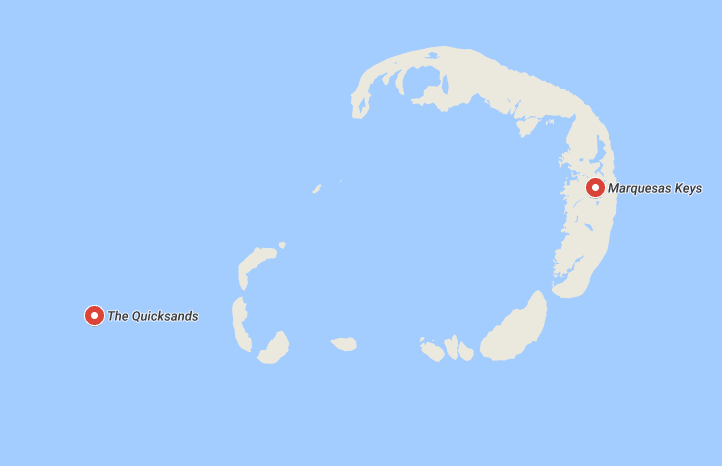 Type: Bar
Latitude: 24° 33′ 19.5″ (24.5554°) north
Longitude: 82° 11′ 21.4″ (82.1893°) west
Select Yachts offers beautiful yachts for charter in the Florida Keys. Add an Arbutus snorkel adventure to your charter itinerary! Let us launch the yachting vacation of your dreams!! We've been there. We know the ropes!