George Bernard Shaw declared, "If you want to see Heaven on Earth, come to Dubrovnik."
Jacques Cousteau described Croatia's Adriatic Sea as "the cleanest and clearest in the world."
With its rocky, indented shoreline and plethora of nearby islands, Croatia boasts one of the most beautiful stretches of coastline that Europe has to offer. The Dalmatian Coast. For those seeking the latest hot spot, this is the place to be, and a private yacht charter along Croatia's glimmering coastline is one of the best ways possible to experience it.
Croatia has grown rapidly in popularity as a tourist destination in recent years since the end of the conflicts of the past. In fact, it was the fastest-growing Mediterranean tourist destination in 2012. Yet it remains one of Europe's best-preserved destinations. Even during the heavily visited months of July and August, there are still enough off-the-beaten-track islands, quiet coves and quaint fishing villages to make you feel as if you're visiting Europe at its most unspoiled.
There's also urban sophistication if that's what you're after, with swanky hotels, yacht-filled harbors and cocktail bars, especially in the larger more populated cities of Dubrovnik and Hvar.
Many of Croatia's coastal towns and cities have a fascinating history and are filled with the historical remains of Roman and Venetian times. The natural beauty of the seascape mixes well with the beautiful architecture and atmosphere of the medieval towns along the way with their monuments dating from Antiquity.
Croatia has a superb Mediterranean climate, which means it's generally warm and dry throughout the yachting season. The warmest months are July and August when the air temperature is 77 degrees to 95 degrees F. Summer sea temperature reaches up into the low 80's F. June and September are also delightful months with fewer crowds but still excellent weather and warm waters. Average temperatures in the mid 70's.
Of Croatia's 3,600 miles of coastline, the most well-known stretch is its southernmost region, known as the Dalmatian Coast after the historical name for this region. It stretches from Trogir / Split to Dubrovnik on Croatia's southern border, and into Montenegro. Due to the complexities of obtaining a Croatian license for charter, many yacht charters embark from Montenegro and either does a 1-way trip ending in Croatia, or round trip returning to Montenegro. Charters beginning in Montenegro typically begin in Tivat which is close to the local airport, or Kotor.
Following is a sampling of the many highlights of the Dalmatian Coast, from north to south.
Split – A center of the Croatia Yacht Charter business, it is a frequent departure point for charters adventuring on the Dalmatian Coast. It's also an excellent destination to visit. Split is the main city in Dalmatia, is beautifully preserved, and rich in history and culture.
Trogir is a walled fortress city, a maze of alleys opening onto quaint and timeless courtyard restaurants. At night the waterfront is alive with market stalls, street performers and live music. This small island has a high concentration of palaces, churches, towers, plus a fortress and is a UNESCO World Heritage site.
Hvar has amazing ruins and a mountain-top fortress above the city with a large public square open to the sea. During the tourist season, the port is filled with yachts. All-night discos attract large crowds of young visitors. Another major economic activity is the cultivation of lavender, used for aromatic oils and soaps. Hvar is often called the "island of lavender". Hvar is also one of the two most famous winemaking zones in Croatia.
The island of Korcula offers a huge city wall and towers that rise almost straight out of the Adriatic Sea. The town layout was cleverly designed for the comfort and safety of its inhabitants: western streets were built straight in order to open the city to the refreshing summer maestral (strong, steady westerly wind), while the eastern streets were curved to minimize the force of the winter bura (cold, northeasterly wind). The town cradles a harbor, overlooked by round defensive towers and a compact cluster of red-roofed houses.
Mljet is Croatia's greenest island – over 80% is covered in forest. With its lush green vegetation, clear and clean sea, gentle sandy shoreline, the island is considered to be one of the most beautiful of the Croatian islands. The northern part of the island is one of Croatia's national parks and is particularly scenic with its pine forests and spectacular saltwater lakes. Mljet is well known for its white and red wine, olives and goat's cheese. The sea around the island is rich in fish and marine life.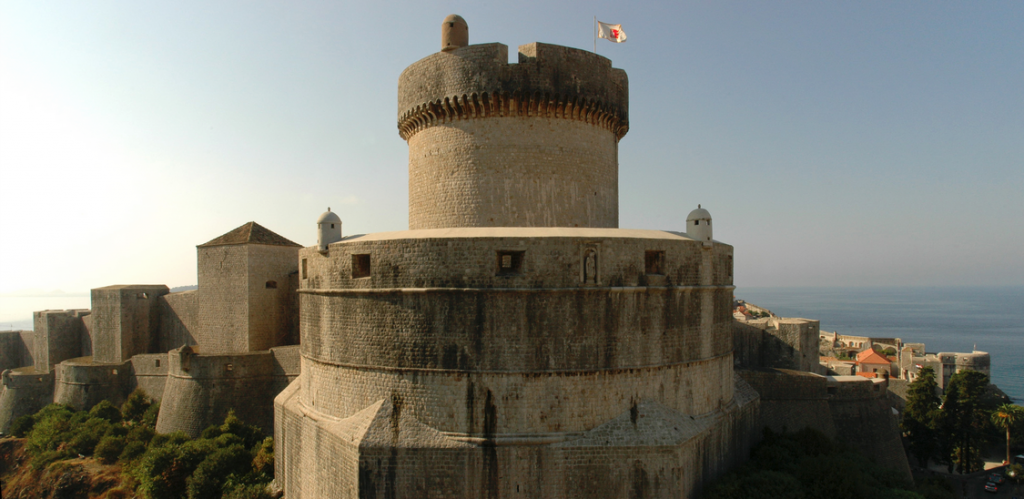 Known for its beauty and charm, Dubrovnik is the unofficial capital and bustling transit hub of the Dalmation Coast. It has an urban vibe and a lovely seaside promenade. The walled city is entered through an ancient and impressive gateway, revealing an immaculate medieval city, with the narrow, winding alleys, terraced cafes and restaurants, flowered stairways, ancient streets and magnificent churches that are beautifully maintained.
For assistance in booking your luxury yacht charter in Croatia, call 1-954-246-3815 to speak to one of our Charter Specialists who will be happy to help you book the perfect yacht. Get started today on your custom adventure on the Dalmatian Coast and enjoy the beautiful Mediterranean courtesy of Croatia.
Links:
Luxury charter yachts available in Croatia
Croatia: Yacht Charter from Istria to Montenegro