Yachting in the Caribbean is an adventure in paradise. There are many Caribbean islands that you can choose to explore. All have beautiful beaches and warm waters under sun-drenched skies. Yet, each has a unique character. Wondering where to go on your Caribbean yacht charter? This guide to the islands will help you decide.
There are three Caribbean regions that are the most popular with yachting enthusiasts. In the Leeward Islands, the Virgin Islands top the list. The trendy, upscale islands of St. Martin, St. Barths, and Anguilla are often combined in a week-long charter. In the Windward islands, select from superb luxury yachts to cruise St. Vincent and the Grenadines and Grenada. 
Antigua, Dominica, St. Lucia, and Martinique are enchanting islands. Even though they are less visited, they are equally as fabulous. Sailing yachts have long been drawn to the waters around Antigua. Eco-travelers similarly cherish the natural wonders of Dominica. Romantic St. Lucia has black and gold beaches backed by soaring volcanos. The French island of Martinique offers elegance with Creole flair.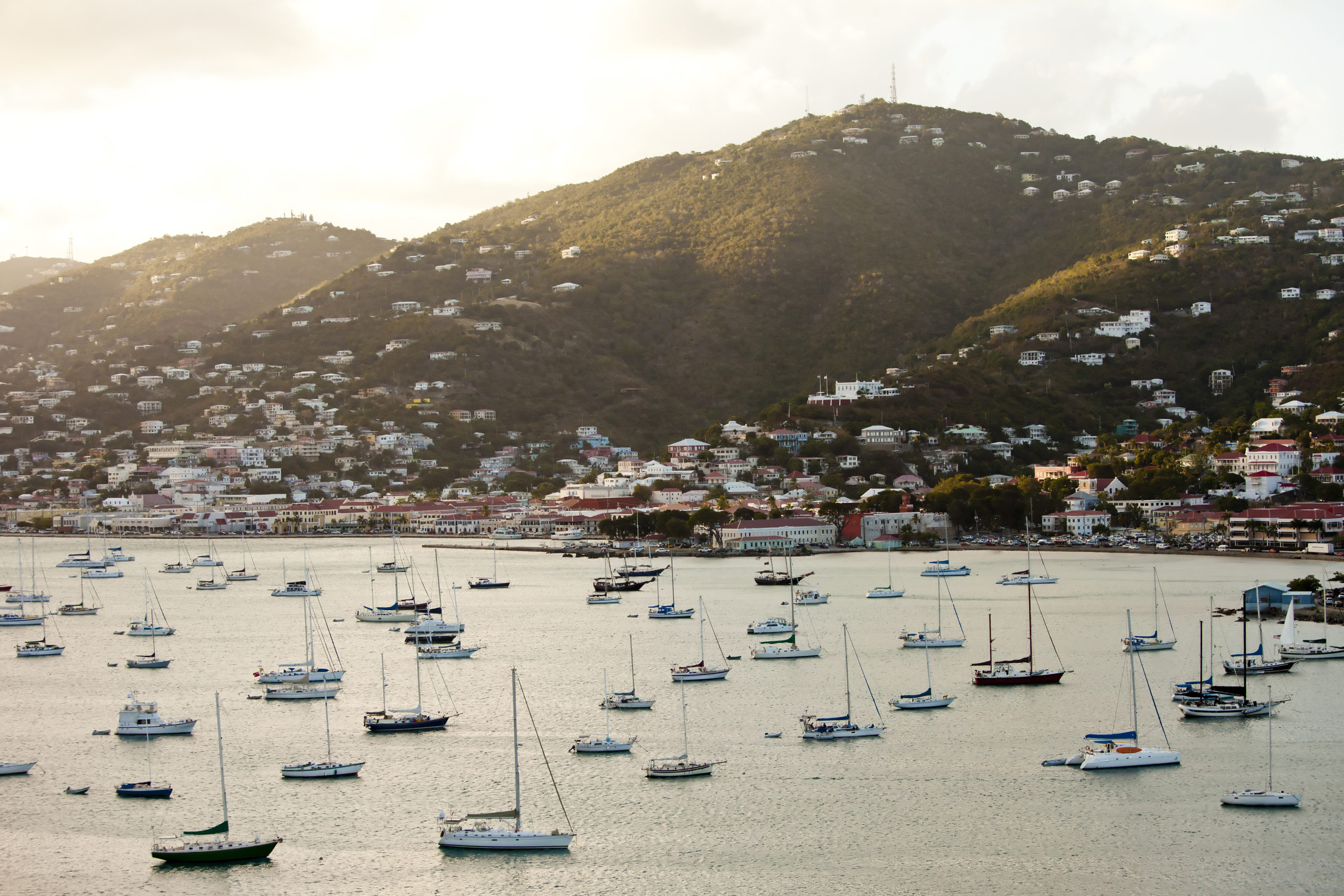 The US Virgin Islands 
The Virgin Islands include the United States Virgin Islands, the Spanish Virgin Islands, and the British Virgin Islands. The US and the Spanish Virgin Islands are both unincorporated territories of the United States. The British Virgin Islands, on the other hand, is a British overseas territory.
St. Thomas, St. John, St. Croix, and the smaller surrounding islands and islets comprise the US Virgin Islands. Of these, St. Thomas is the busiest. It has a highly developed tourist infrastructure. There are lots of activities for visitors of all ages and interests. St. John is mostly a national park, great for eco-tourism. St. Croix, on the other hand, has two main cities, Christiansted and Frederiksted, which are picturesque and historical. There is great deep-sea fishing and excellent wall diving just offshore. For US charter clients who like to feel at home away from home, these islands have a reassuring familiarity.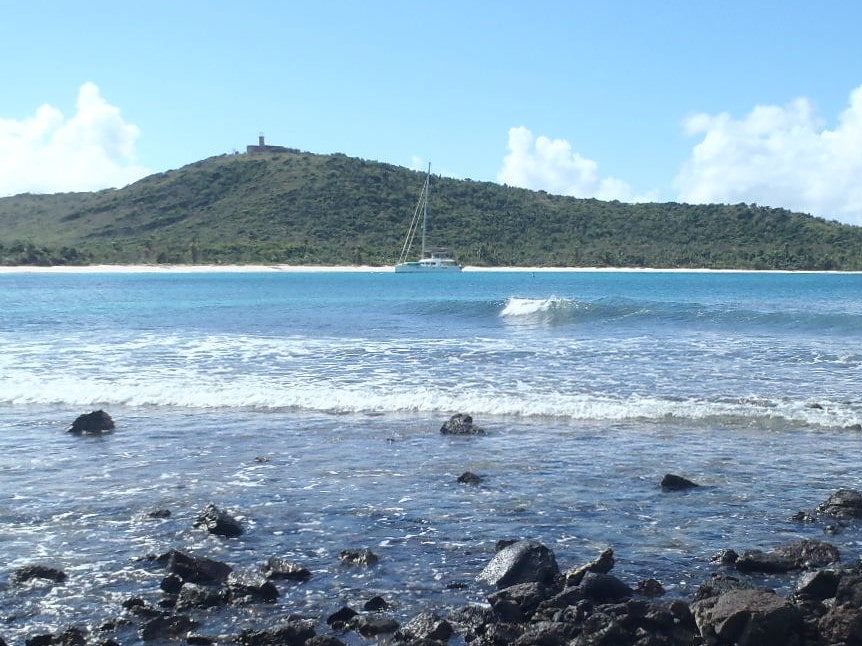 The Spanish Virgin Islands
The Spanish (or Puerto Rican) Virgin Islands are the easternmost islands of the Commonwealth of Puerto Rico. Culebra and Vieques are the main islands. These small, exotic islands are all classified as nature reserves. 
Culebra has a bird sanctuary, turtle nesting sites, and beautiful beaches with remarkably clear water. Culebra is also a popular destination for scuba divers because of the many reefs throughout the archipelago. 
Vieques will intrigue visitors interested in culture and history, with 400 years of Spanish presence on the island. Have some refreshments in a seaside village and chat with the locals. On Vieques, the Bioluminescent Bay is a must-see. It is considered the best example of a bioluminescent bay worldwide. Take a guided night kayaking tour to get the most of an amazing experience.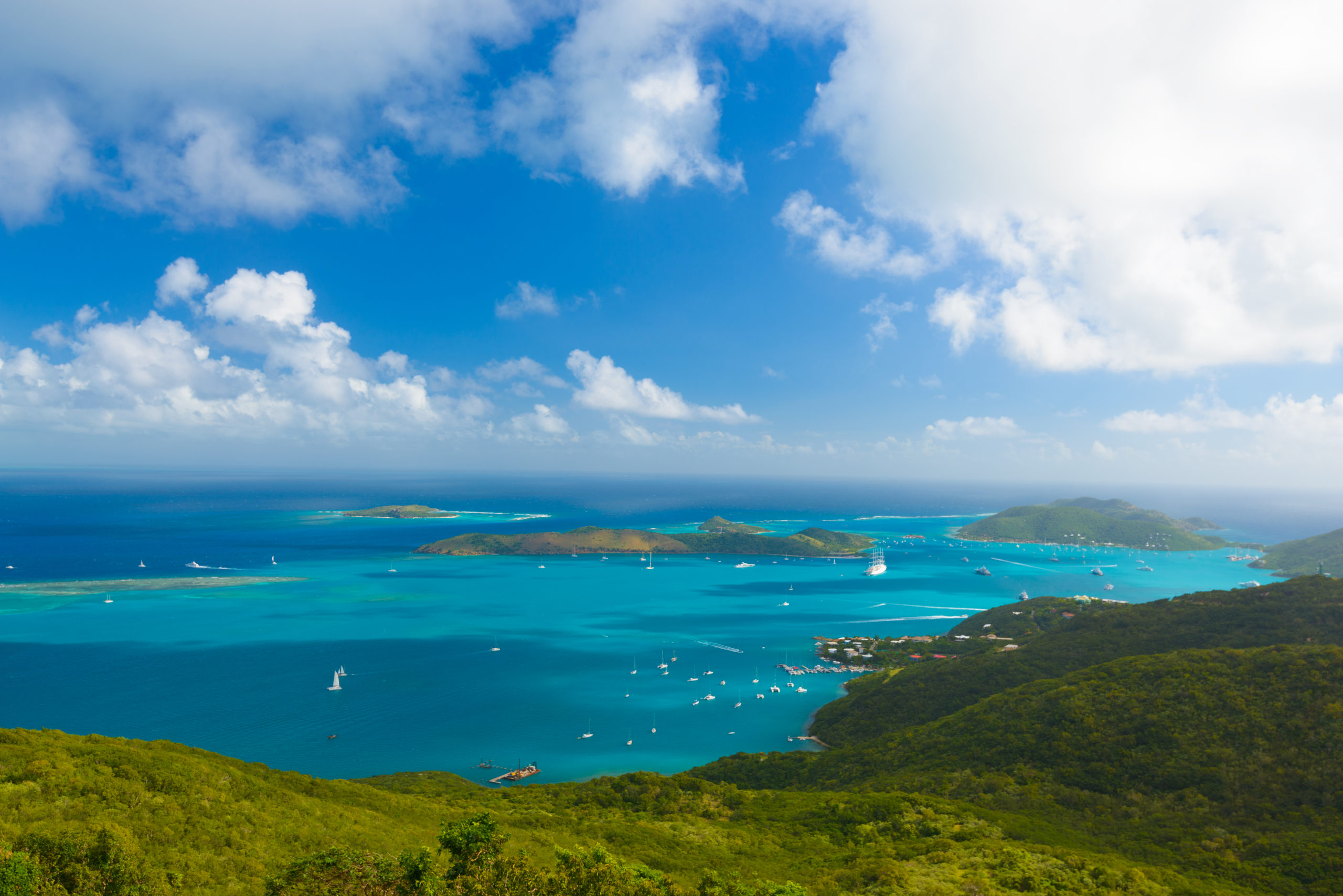 The British Virgin Islands
The British Virgin Islands are the most popular archipelago for yachting in the Caribbean. They are among the world's loveliest cruising grounds. Because each island is a short sail from the next, they are unmatched for island hopping. Sailing, diving, snorkeling, perfect beaches with great beach bars. Undoubtedly, this is what these islands are all about.
St. Maarten, St. Barts and Anguilla
Charter vacations to these three, trendy islands usually begin in St. Maarten. This island is divided into the Dutch side, St. Maarten, and the French side, St. Martin. It is a busy island with lots of exciting attractions. St Barths has long been a celebrity favorite. Very exclusive properties include designer shops, Michelin star restaurants, and renowned clubs. Anguilla offers secluded, laid-back luxury. Rent an ATV, road bikes or car to explore the island's stunning beaches, prehistoric petroglyphs, as well as East End Pond, a wildlife conservation site. 
Cruising the Windward islands, south of Guadeloupe is to embark on a voyage less traveled. Charter in the Caribbean includes the captivating destinations of Martinique, St. Vincent and the Grenadines and Grenada. 
Martinique
Martinique, an insular region of France, is part of the French West Indies. The French-Creole culture of Martinique adds another dimension of discovery; from flights of Rhum Agricole to French-colonial architecture. Elegant and fashionable, it is also considered a culinary capital of the Caribbean.
St. Vincent and the Grenadines
One nation, many islands, all unspoiled by over-tourism. Hence, this is pristine yachting in the Caribbean. A popular getaway for high-profile individuals, these peaceful islands offer seclusion. Out of these 32 islands, only nine are inhabited. Scuba dive or snorkel in the stunning Tobago Cays National Marine Park. Then head out on a breathtaking rainforest adventure, or climb a volcano. You can also visit authentic Caribbean island villages, where people greet you with a generous smile.  
Grenada 
Grenada, a sovereign state, lies at the southern end of the Grenadines island chain. An international airport, gorgeous beaches, and many excellent attractions are appealing. Come for a week of discovery, or the start or finish of a luxury yacht charter holiday in the Grenadines. The islanders are sophisticated, creative, and rightfully proud of their homeland. It is a destination for visitors that enjoy experiencing local culture and exploring natural wonders above and beneath the sea. 
Antigua, Dominica, and St. Lucia 
Antigua, Dominica, and St. Lucia are relatively distant from other islands. Therefore, if charter clients yachting in the Caribbean prefer island hopping, they select other regions. However, for an immersive experience, where you really learn about the island and her people, take a week and explore just one. 
The coasts of Antigua are a mecca for yacht cruising and racing. Constant trade-winds, excellent sea conditions, and a complex coastline of safe harbors are perfect for crewed yachts. You can easily spend a week exploring white sand beaches, secluded coves, and historic harbor towns. 
Nature lovers can charter a private yacht to explore Dominica, the Nature Island of the Caribbean. Imagine, world-class scuba diving, walking across the island on the Waitukubuli National Trail, or hiking to the Boiling Lake. You can kayak on the river and swim beneath a waterfall. St. Lucia is also an extraordinary island of volcanoes and rainforests, black sand beaches, and pirate lore. 
If you love open water sailing, Dominica is 58 miles from Martinique or an eight-hour sail. St. Lucia to St. Vincent is 47 miles or a seven-hour sail. However, weather and sea conditions must be right for these passages. It's a marvelous adventure overall if you enjoy time on the water. 
Select Yachts charter brokers have explored these islands at length. So, call us up and ask about them. We've been aboard the yachts and know the crews. Our first-hand knowledge makes all the difference. Go ahead, pick our brains. There is never a fee for our services. Let us navigate you in the right direction. Contact us today. Launch an unforgettable yacht charter vacation.