My Mama's Caribbean Holiday Bread Pudding Recipe
Courtesy of Chef Nigel Spence
Caribbean Chef Nigel Spence will have a very familiar face to foodies, having appeared on many TV programs including: Television Food Network, Throwdown with Bobby Flay, Tony's Table, ABC's Neighborhood Eats, NBC's The Today Show, Sirius' Everyday Living with Martha Stewart and TVFN's Chopped. Here is his previously secret bread pudding recipe, handed down from Mom.
Spence writes, "There are some directions to the Caribbean holiday bread pudding recipe, such as buttering the bread, which could easily be substituted by just adding melted butter to the liquids. But, out of respect for my mom's original recipe, I execute it to the letter." Most of all, don't be afraid to use your creative initiative. Spence also recommends using J Wray & Nephew Jamaican White Rum.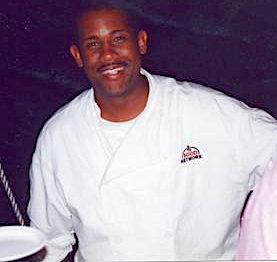 Caribbean holiday bread pudding recipe ingredients:
20 slices of white bread
1 cup coconut milk
2 cups whole milk
2 whole eggs
1 ½ cups sugar
2T softened butter
1/3 cup white or dark Jamaican Rum
2 drops rosewater (optional)
Pinch of nutmeg
¼ teaspoon vanilla
½ cup guava jelly
First of all, spread butter over one side of bread slices, then tear slices into 3-4 pieces. Spread evenly into baking dish and press down slightly to even out and fill all open spaces.
Beat eggs and reserve. In a large saucepan add coconut milk, whole milk, sugar, butter, rum, rosewater, nutmeg, vanilla over medium heat. Whisk until all is incorporated, making sure sugar granules have been dissolved. Cool mixture, then whisk in beaten eggs.
Pour mixture over bread in baking dish, making sure that liquid comes all the way to the top of the bread, and lightly push down on the bread to make sure milk is completely soaked through the bread.
Add additional milk over top if it is not feeling like a very wet sponge.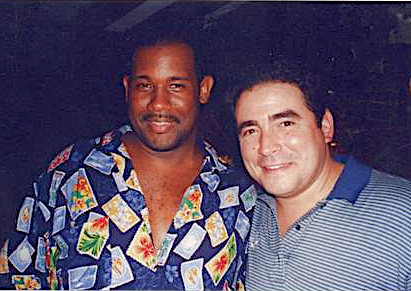 Bake uncovered in 350 degree oven for 45 minutes or until it feels slightly firm to the touch and browned on top. If top begins to brown too much, put foil lightly on top to retard browning. Remove from oven. Don't worry if it feels to wet and soft in the middle after removing from the oven, it will tighten up as the liquid gets absorbed by the cooling bread.
Immediately spread guava jelly (jam) evenly over the top, allowing the heat from the pudding to melt the guava and help to spread easier. Allow to cool slightly and serve with ice-cream.
Sweetened shredded coconut can be substituted as a topping or as an addition to the guava jam.
This Caribbean holiday bread pudding recipe is more custard-like in texture than traditional bread pudding because of the amount of liquid used. For this reason I sometimes forego the guava topping and instead caramelize sugar on top for that "crème brulee" effect, along with the shredded, sweetened coconut shavings.
Nigel Spence, a Culinary Institute of America alumnus, was born in Kingston, Jamaica. The acclaimed and New York Times-reviewed Ripe Kitchen and Bar, 151 W Sandford Boulevard,  Mount Vernon, NY, is Mr Spence's first entrepreneurial endeavour.
Select Yachts specializes in matching our clients with the perfect yacht and crew. If you are a foodie, we can recommend highly acclaimed chefs to make your charter experience an unforgettable gastronomic adventure.
View: Gourmet Yacht Charters, Chef Jade, Sailing Catamaran XENIA 50
View: Gourmet Yacht Charters, Chef Mallory, Sailing Catamaran SERENITY NOW
Contact Select Yachts to launch your dream vacation.