Google Waterway View App: Not Just Another Angle
South Florida's waterways, from Palm Beach to the Florida Keys, are now on the map with this new Google Maps feature.
Google Waterway View is the remarkable pairing of Google Street View technology and the Marine Industries Association of South Florida (MIASF). Together they have launched a first-of-its-kind resource that brings the popular Google Street View content onto the Intracoastal Waterway. Mapping includes the network of connected waterways, as well as many waterfront and land-based businesses serving boaters.
Google Street View has become a trusted tool for businesses to connect with customers. Google Waterway View has the same potential. It is an exciting new resource for the boating lifestyle. Boaters can easily locate marinas, fuel docks, service and sales centers, restaurants, and all the other resources a boater may need.
South Florida is the Yachting Capital of the World.
"The region is home to the largest concentration of refit and repair businesses in the U.S. There is no better place than here to launch this exciting new platform for boaters," said Phil Purcell, CEO/president of MIASF. "This is an incredible opportunity to add another tool to the toolkit of the marine industry in South Florida." MIASF owns the Fort Lauderdale International Boat Show, the largest in-water boat show in the world.
Google Waterway View and its companion mobile app are fully interfaced with Google Maps programming. Everyone, from yacht captains to paddle boarders, can get immediate access to information. The Google Street View "blue line" follows the waterway. Users choose their destinations with the benefit of visual familiarization. Mapped waterways include Palm Beach, Broward, Miami-Dade, and portions of Monroe counties.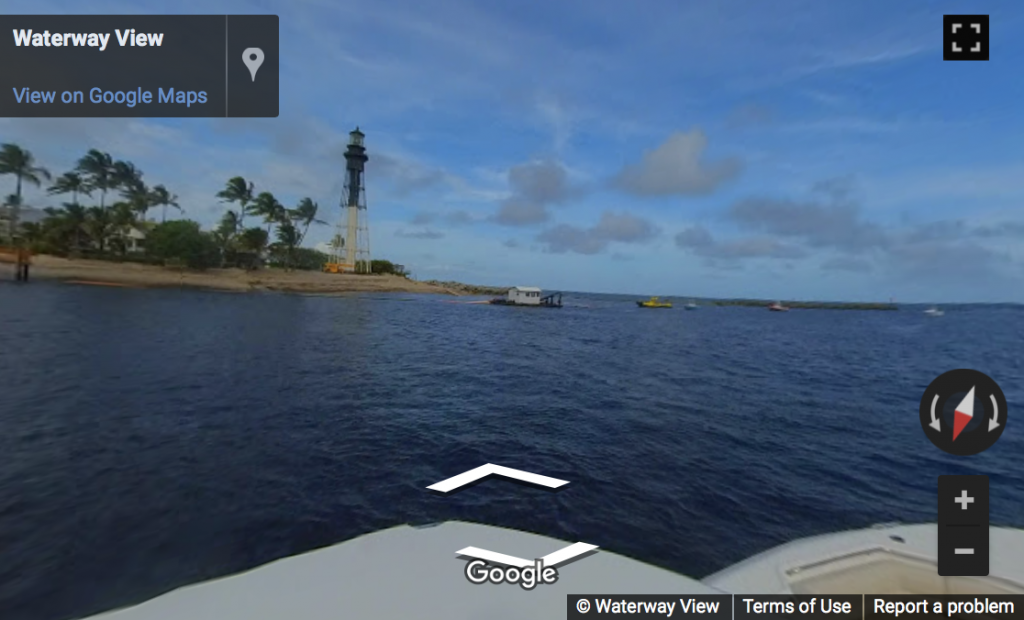 Google Waterway View App is Free!
Google Waterway View app is a free download from the Apple app and Google Play stores and on MIASF's website, MIASF.org. Waterway mapping began in February in Broward County, and is nearing completion in Key Largo.
"Florida leads the country in boat registrations. Its waterways are used by locals and tourists every day of the year. This will be a very useful platform. Whether an experienced boater, newcomer, or tourist, everyone can easily access the many locations available to them by water," said Google Virtual Reality partner, Jim Hilker. Mapping boats are provided by Boat Owners Warehouse and MarineMax. "We are excited to be involved in this innovative partnership. We look forward to rolling out a very useful new resource for all the boaters in the area," said Steve Baum, president and CEO of Boat Owners Warehouse and MIASF Anchor Member.
Know before you go!
Want to charter a yacht to explore the intracoastal? From the mansions of Palm Beach to the exclusive docks of Ocean Reef, Select Yachts will find you the perfect yacht and crew. Contact Select Yachts today!!